SpongeBob creator, Stephen Hillenburg, dies at age 57
As a young child, the creator of the extremely popular show SpongeBob SquarePants, Stephen Hillenburg found his interests in the ocean and art. Hillenburg began his professional career in 1984 as an instructor in marine biology at the Orange County Marine Institute. While working as an instructor he wrote his first comic book titles, "The Intertidal Zone," which were the first comic books that he used to teach his students about tide-pool animals. Eventually the characters and concepts from "The Intertidal Zone" became "SpongeBob SquarePants," which began airing in 1999. Hillenburg worked on "Spongebob" with Nickelodeon until he made "The Spongebob SquarePants Movie" in 2004, and then resigned as the show runner because he intended for the show to be over. The last time Hillenburg worked on "SpongeBob" was in 2015 when he co-wrote the story and worked as the executive producer on "The SpongeBob Movie: Sponge Out of Water."
Last year Hillenburg announced that he was diagnosed with Amyotrophic Lateral Sclerosis better known as Lou Gehrig's disease, a nervous system disease that weakens muscles and impacts physical function. This disease results in difficulty speaking, swallowing, and eventually breathing. Hillenburg passed away this year on November 26. According to dailymail.com, "In a death certificate obtained by TMZ, it has been revealed the late Stephen Hillenburg's ashes were scattered 500 yards off the coast of California, after his body was cremated."
According to the "SpongeBob Squarepants" section on Nickelodeon's website, "Though they have the best intentions, SpongeBob and Patrick are always causing trouble… and plenty of laughs! When he's not at the Krusty Krab grilling up some epic Krabby Patties, SpongeBob can be found jellyfishing with Patrick, blowing bubbles, or annoying his favorite neighbor, Squidward! Bikini Bottom is home to the coolest creatures under the sea."  In other words, SpongeBob is your typical cartoon character created to appeal to all ages. His humorous motives along with the other characters he encounters and meets in the show bring joy and happiness to everyone that watches. Senior Gaby Carrillo says that she loves the show enough that she knows all the references and her favorite character is, "SpongeBob because he's so optimistic and naive." The show has also been a hotspot origin for a lot of memes that just about anyone can relate to, whether the joke is about school or an aspect of life.
Five days after Stephen Hillenburg's death, Nickelodeon posted a video on Twitter of all of SpongeBob's first time doing things with a caption of, "Rewatching these first moments has got me in my feels 💛." Besides this tweet by Nickelodeon, many other people have also tweeted about the SpongeBob creator. A few days after his death, a petition to the NFL to play the song "Sweet Victory" during the halftime show of February's Super Bowl began on Change.org. "Sweet Victory" was a song that SpongeBob and his friends had performed in the season 2 episode called "Band Geeks." On the Change.org site, Israel Colunga, the person who started the petition wrote, "As some of you may or may not know, Stephen Hillenburg—the creator of "SpongeBob SquarePants"—has passed away recently. As a tribute to his legacy, his contributions to a generation of children, and to truly showcase the greatness of this song, we call for 'Sweet Victory' to be performed at the Halftime Show."
Stephen Hillenburg's passing caught me by complete surprise 😥
I cannot thank him enough for enlightening my childhood with #SpongeBobSquarepants. Rest easy, sir. pic.twitter.com/TgqUtGSja0

— 💿 Endangered CDs 💿 #SaveYourInternet (@EndangeredCDs) November 28, 2018
Leave a Comment
About the Writers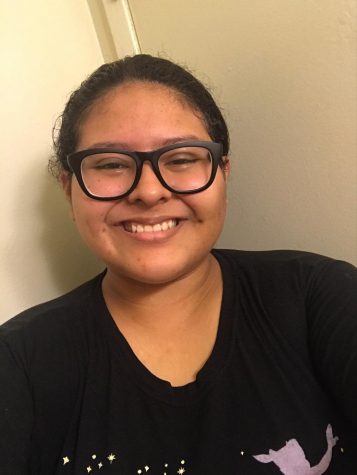 Rebecca Guerrero, Co-Editor-in-Chief
My favorite color is royal blue, I want to travel the world, and I love to sing with my niece.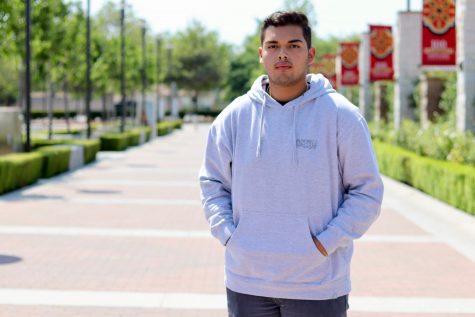 Jacob Mendez, Staff Writer
Fun Fact:

Boxing is my favorite sport.
I love watching shows but hate movies.
I am 5' 8.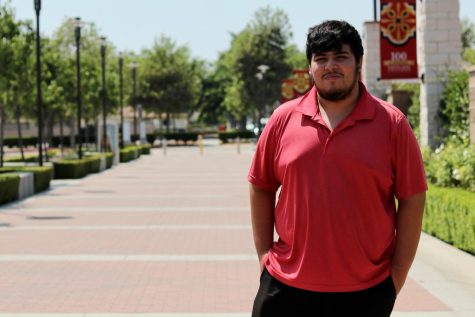 Joseluis Rangel, Staff Writer
Fun Facts:

I love writing stories.
Titan Master Race.
"The deep black is many things but never lonely."
-Xûr (Destiny Universe)