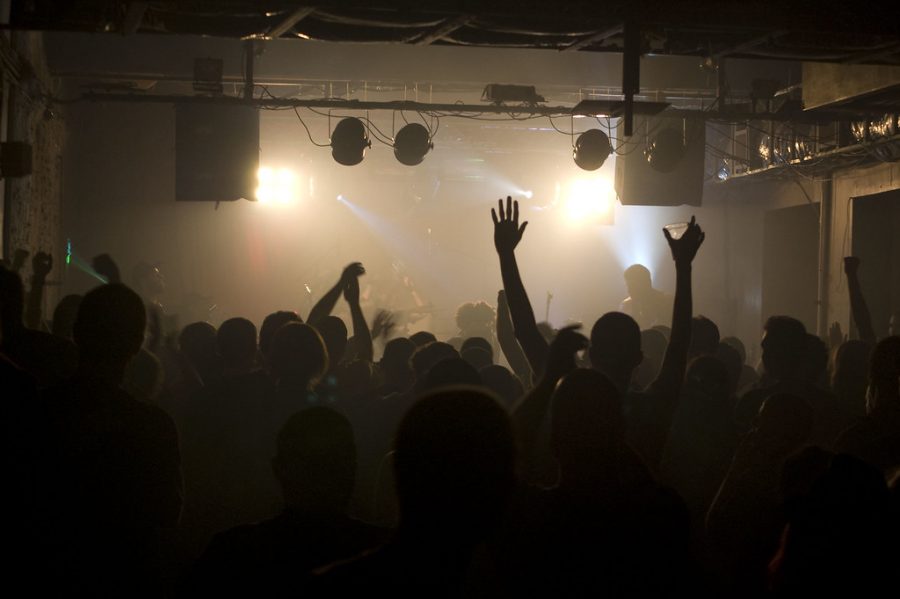 Creative Commons
COVID-19 has gotten worse over time, leading to schools closing, people losing their jobs, and even concerts being postponed or even cancelled. This is a sad time for those who spent hours refreshing the page where tickets are being sold for their favorite artists.
Artists like Billie Eilish, Bad Bunny, Post Malone, and even BTS had to move the date of their concerts because of COVID-19. Since these artists are very popular, it wouldn't be uncommon for some students at Middle College High School to have had plans to attend these events.
Junior Mary Serrato is glad that record labels are making sure that the health of the artists and others is being taken into consideration but is also sad that the giant buildup of excitement was for nothing.
"I'm glad that the companies and record labels are taking action and realize how serious the situation is and not risking the health of the artists or the fans. It is the safest option but it clearly made a lot of people sad and even angry."
Students were so excited to go to these events but due to the state we are in, it is just not possible to hold them without putting everyone's health at risk. Students even went as far as to buy a whole new outfit, new shoes, and jewelry that they planned on wearing for these concerts.
Junior Ashley Garcia went on a shopping spree at H&M to look at some clothes she would wear at the upcoming concerts she would have attended.
"I spent nearly $70 on clothes that I was so excited to wear at the concert but, as you know, that never happened. Yes, I'll still wearing  the clothes but I'm sad that I'm not wearing it for what I planned for or I could've used that money for something else," said Garcia.
Shopping for a whole new outfit doesn't come cheap, but it's also not the only thing that will make your wallet hurt. The ticket to actually attend the event isn't the cheapest thing in the world, especially when the artist is more well-known. Tickets can cost up to hundreds of dollars and it takes a while to consider if the money being invested is worth it.
Junior Aliris Gonzalez bought tickets for a concert, but is contemplating whether or not to go for the refund or hope that the new date will fit with her schedule.
"Events like concerts might not come back until next year which, depending when, we might already be in college. It might be best to go for the refund but getting tickets is not always easy so I might hang on to them for a bit longer," said Gonzalez.
Companies have announced new dates for the events and even offered refunds for those that have been cancelled. For those events that have been moved and not cancelled, fans are questioning if they should ask for a refund or keep on waiting with their ticket in hand. 
While the times are tough right now, it is important to focus more on keeping yourself and others safe instead of going to a concert and risking your health. Taking a refund might not sound like fun but it might be the best option right now. John Breyault, vice president for public policy, said "We have never seen such a quick and total collapse in the live industry, as in many industries, but at the end of the day we can't lose sight that these are dire financial times for consumers."