Compton shooting sends officers to hospital
Two officers were fighting for their lives last month when a passerby came up to their patrol car and shot inside at them. The two officers, an unidentified 31-year-old woman and a 24-year-old man, were rushed to the hospital after they sustained shots to the head; they underwent surgery and are expected to recover. The event occurred shortly before 7 p.m. at the MLK Transit Center in Compton on Saturday, September 12, 2020. 
This year there have been many riots and protests against police officers because of the deaths of people like Eric Garner and George Floyd. Groups like Black Lives Matters have been fighting to get these events seen and have their voices heard, but during these protests some officers were also seen using too much force to displease the crowds causing more backlash towards them.
Junior Nicholas Ramirez said that these events could have influenced the shooting of the cops, but there could be other reasons as to why this happened.
" Unless we are talking about the hospital incident where protesters blocked the emergency routes and chanted death for the officers. That I would say was definitely influenced by recent events and police brutality that isn't recent as well," said Ramirez.
Within hours of this event many news outlets were reporting it and eventually surveillance footage of the event was released to the public to help bring forward any information anyone may have on the assailant. Over the next weeks, this event and the footage was brought up to help encourage people with any information to contact the police.
When asked if he thought recent events influenced this shooting Ramirez said, "It makes me think this is going to happen more often although if the suspect they have is the real culprit and is found guilty, then I don't think it will happen exponentially. Basically, if the culprit isn't caught, more people may be influenced and do the same." 
Ramirez said that though the event may not have been influenced by recent events, the protest at the hospital where the officers were being treated surely was. Anti-police protesters blocked the entrance of the hospital and chanted things such as "We hope they die" about the officers. Los Angeles County Sheriff's Department even tweeted asking for people to not block the entrances and exits of the hospital.
"The City Council approved the $10,000 reward," said the LA Times.   
In order to help aid with the search for the gunman, the city gave a $10,000 reward for information to help police find them. While trying to find the gunman the reward raised several times; at one point, it was past $500,000.
When told about the reward Ramirez said, "That's a huge amount of money. It really shows how serious they're taking this." 
"L.A. County Dist. Atty. Jackie Lacey announced charges Wednesday morning against a man in the shooting attack on two deputies at the Compton Metro station earlier this month," said the LA Times.
According to Lacey, Deonte Lee Murray was charged with attempted murder charges. Murray was taken into custody after a standoff on September 15. Following a court appearance where Murray pleaded not guilty to both crimes, the shooting and the carjacking, he remained in prison with a bail of $6.15 million. Murray is due to appear back in court next month in November.
"… actions, words have consequences and our job doesn't get any easier because people don't like law enforcement," said Sheriff Alex Villanueva.
Villanueva mentions that the recent events that have been happening with law enforcement may have led to this event. Additionally, he said that regardless of what goes on officers will be working to keep the community safe.
About the Contributor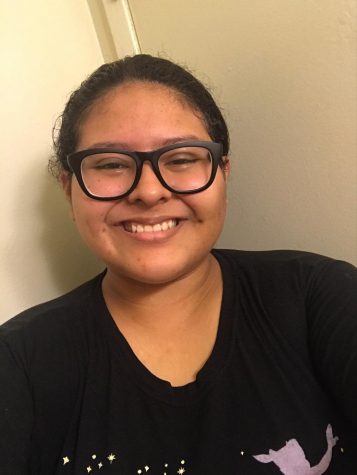 Rebecca Guerrero, Co-Editor-in-Chief
My favorite color is royal blue, I want to travel the world, and I love to sing with my niece.