Netflix changes the game for all streaming services
Many of us have not stepped foot into a movie theater since March of last year; however, with Netflix's plan to release a movie every week, we won't need to go to movie theaters. Even before the pandemic started, movie theaters were taking a hit and beginning to fail due to the plethora of streaming services. People would rather watch movies in the comfort of their own homes, and Netflix took advantage of that.
Netflix is one of the top streaming services in the United States. At the beginning of 2021, Netflix announced that they will be releasing a new movie every single week. Netflix is throwing so much content our way.
With us going through a pandemic, I think many of us have begun watching way more movies than before. There are many genres and Netflix always does a good job at including movies for everyone.
When Netflix made this announcement, they also released an official trailer previewing several of the films. Many of these movies will be featuring some of the biggest stars such as Leonardo DiCaprio, Octavia Spencer, Dwayne Johnson, Zendaya, and Jake Gyllenhaal. These are just a handful of the various stars that will be featured.
Seniors Hailey Gomez and Alondra Luis watched a trailer of some of Netflix's movies that will be released to stream soon:
YouTube
Gomez said, "I think the trailer is very creative and an effective way of showing people what movies are coming to Netflix soon. I like how they incorporated the actors in the video and how they feel about movies."
Luis said, "The video felt like a whole movie trailer. It made me more interested in watching all the new movies that will be released."
Some movies that have been released since the announcement are "Pieces of a Woman," "Outside the Wire," "The White Tiger," "Penguin Bloom," "Finding Ohana," "The Dig," "Malcolm and Marie," and "To All the Boys: Always and Forever, and I Care A Lot."
Netflix gave all of its subscribers something to look forward to every week this year. I am sure no Netflix subscribers will be disappointed.
Luis said, "I am very excited. I tend to watch movies probably four times a week, so it will be super cool to see the new movies."
With this plan, Netflix will be very successful. I think we will be very pleased with the release because there is going to be something for everyone.
Leave a Comment
About the Contributor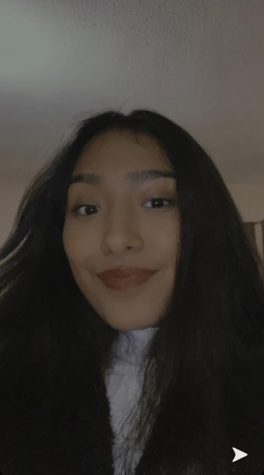 Itzel Quiroz, Staff Writer




I have over 20 pairs of sneakers, I love watching "The Simpsons," and my sisters and I all have the same initials (I.Q.)