Is Shein worth your money?
Fashion is always trending, whether on social media or on other online platforms. It embraces a piece of clothing or item, creating remarkable steps into the fresh new world of fashion. 
Shein is an international fashion online platform that contains a variety of clothing, accessories, home essentials, and beauty products at an affordable price. It was founded by Chris XU in October 2008 and since then it has upheld the saying that "Everyone can enjoy the beauty of fashion." Shein is up to date with the latest fashion trends around the world, and they don't hesitate to bring these styles to the market. 
Shein has become popular over the years. According to Similar Web, Shein.com had 94.16 million total visits in the last six months. This is a really high number and leads people to wonder how it became so popular if they've never heard of it. One main reason why it has become so popular is through promotion. 
Influencers and celebrities buy clothing from Shein and promote it on social media by tagging Shein's official page. Influencers and celebrities such as Louie Castro, Alondradessy, Camila Cabello, Halsey, and Katy Perry contribute to the popularity of Shein. Millions of followers love the clothing they promote and go in search for it.This allows others to view Shein's official page and browse through the variety of items they sell. It keeps expanding as people continue to share it. 
Senior Jessica Gonzalez, also agrees to this idea. 
"I would say it's become so popular because it's very affordable and influencers are often showing what they buy or receive which makes many of their followers want to hop on the trend and buy it themselves," said Gonzalez. 
Tik Tok has also become a big contribution to the increase of shopping on Shein. "Shein Hauls" are being posted on Tik Tok and are also shared throughout Instagram. "Shein Hauls" are videos that people post, and these consist of try-ons and rating the clothes. These videos give the audience an honest opinion on whether the clothes are worth it or not. 
The official Shein website also provides a section for comments. The comments consist of reviews on clothing and other items. This section provides the audience with a better idea of what's behind the picture, what type of material the clothing is, and an overall impression. It is a useful service they provide for customers skimming the website.
"I love how previous customers post their reviews and how we can compare to see how it will look and see if the sizes run small or big," said Gonzalez.
The site itself is overwhelming. Shein doesn't only provide clothing; it also consists of anything from home decor to accessories. People will last a while on this site looking for a last minute outfit or gifts that are sold at an affordable price. 
Shein also has a section for men and consists of any type of clothing from jeans, hoodies, jackets, and shirts. 
Former junior at Foothill High School, Jonathan Iniguez, shares out his review on his first purchase from Shein. 
"When I first saw the picture of the long sleeve shirt, I had to buy it. After a week of purchasing the shirt, it got here, and I was satisfied with my purchase," said Iniguez. 
Even though Shein provides people with affordable and fashionable clothing, the comments still remain as evidence for accuracy of what is behind the picture.
"Do not order unless you are absolutely sure of sizes, but as I said the items did not look like the pictures and were poorly made," said previous customer Marie Rhodes. 
Gonzalez also gives her opinion on the disadvantages of Shein.
¨A disadvantage might be that they may not run by sizes, and it takes a while for the package to arrive," said Gonzalez. 
On the other hand, people also enjoy the clothes and would buy from Shein again. 
"Shein reminded me of Zumiez since they had similar apparel. I was satisfied with my purchase and would recommend buying from Shein," said Iniguez.
Many people love the idea of new trends and fashion. It becomes more popular on social media and other platforms. It also becomes popular when their reputation is being categorized.
However, Reem Farhat, editor-in- chief of "Palestine" at Fordham University, contributes her idea on Shein's reputation leaving people with many unanswered questions.
"In just a single week, Shein released two apologies for selling offensive items. On July 9, a necklace in the shape of a swastika was posted on their site.The previous apology was prompted by outrage toward Shein for selling Islamic prayer rugs as decorative mats," said Farhat. 
These news blew up all over social media with screenshots and reposts. Hateful comments were discussed all over the media. 
Shein is also known to be a fast fashion brand. 
"Fast fashion is often made in sweatshops that use unsafe working conditions and child labor," said Farhat. 
With that being said, Shein has had neutral controversy on social media. With 19.2 million followers, 5 star rating on the comments, and billions of online shoppers, there is still a chance that the title value is not worth your money. You will need to decide between style and social justice.
View Comments (1)
About the Contributor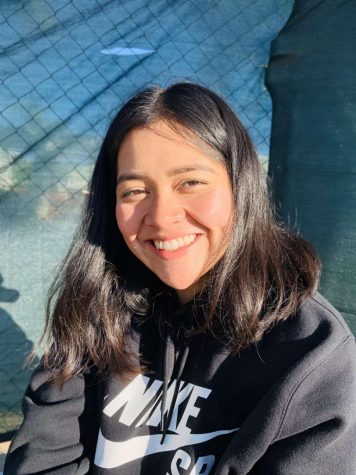 Aliris Gonzalez, Staff Writer




I love to dance, I have a weakness for babies, and I am very sensitive.