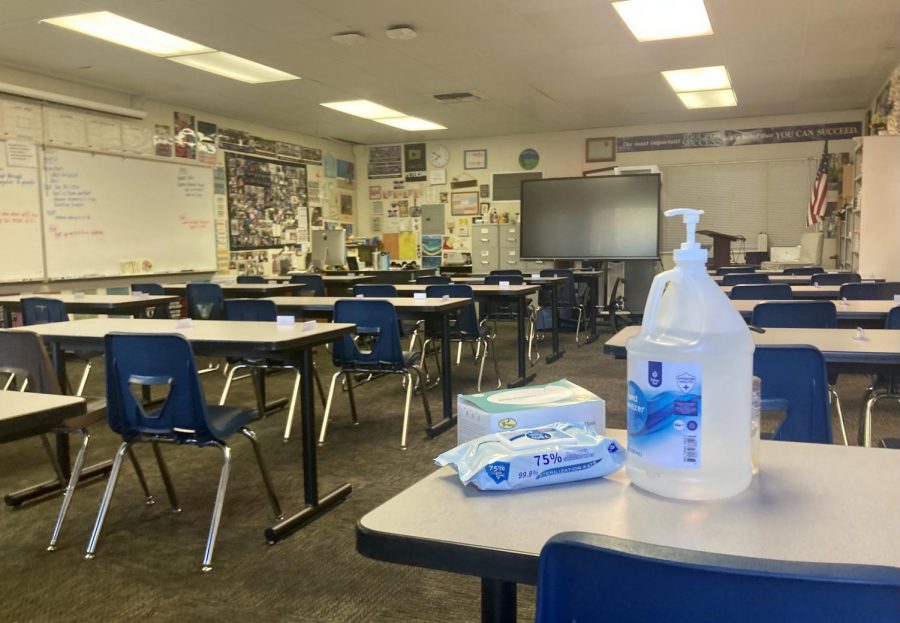 Darlyn Romero
Imagine having to go into a second quarantine. That doesn't sound very fun right? A second quarantine is a measure that some schools might have to take if there is a COVID-19 outbreak at school.
Students at Middle College High School dealt with a COVID-19 outbreak on Sept. 13, 2021, which resulted in the dismissal of students.
Last month a student was diagnosed with COVID-19; students that interacted with that particular student were sent home or given a warning to stay alert for symptoms. Fully vaccinated students that interacted with the student were given the green light to continue attending school whilst unvaccinated students were quarantined and had to stay at home.
After being sent home, some students went to get COVID tested. A quarantined sophomore, 15, shared their thoughts.
"I tested myself for COVID the same day I got quarantined and I got the results back negative two days later. It made me feel a little bummed out because I felt as if I deserved to go back to school since I knew I wouldn't harm anyone because I know I'm safe but I was still quarantined for the safety of others," they said.
MCHS had unvaccinated students fall into isolation for two weeks, whether they tested positive or negative. This was sad news for those that tested negative and wanted to come back to school.
Students feared that being quarantined at home would jeopardize their grades. Another quarantined student, 15, got tested for COVID and received their results in the hopes of coming back to school.
"I tested negative for COVID and I was happy because I was COVID free! I was happy because I thought I could go back to school but then I asked them and they said no and it made me upset because I knew it would interfere with my academics."
Principal Damon Voight expressed a few things that students should expect from a COVID-19 breakout.
"They would expect that if they were one of the people that were exposed directly within six feet of someone for more than 15 minutes they would go home for 14 days if they were not vaccinated. If they had been vaccinated they would just watch for symptoms, if they had symptoms they would call in and stay home for a day or two and if they continue to have symptoms they would go get tested and then come back to school when we tell them that it's OK," he stated.
If you've had direct contact with the infected and you're unvaccinated you will be sent home. If you're fully vaccinated you can still attend school but you need to be cautious for symptoms.
When you're quarantined and you don't show symptoms you need to make sure you don't fall behind academically.
During this time you should focus on your studies asynchronously. However, if you are sick it is important to focus on recovering.
"During that time that you're at home in quarantine, you should be working on your Canvas assignments and be checking in with your teacher by email. It's not a free vacation; there's still time to work. But if you're sick we'll give you some leeway because obviously when you're sick if you have COVID it's not a good time to be doing work since you're not feeling well. But if you're not sick and are just quarantining to wait out the time you need to be on canvas and keep up with your grades," Voight said.
Getting sent home is some MCHS students' worst nightmare. Staying safe and being cautious is something that everyone needs to do. We as a community determine whether we learn virtually or in person.
"Wear your mask, get vaccinated, if you're vaccinated you won't get quarantined," said a sophomore student.