Why we need diversity in children's books
When asked if he remembered reading a book where he felt included/ represented, Ernesto Cisneros, an author and middle school teacher, responded with, "Sadly, that did not happen until I was an adult. I was at Barnes & Noble and came across a book called "Mexican Whiteboy" by Matt de la Pena". Instantly, I thought the book could have been written about me. I bought it before even seeing what it was about. That's when I realized the power of seeing yourself in a book."
Diversity in literature goes beyond ethnicity. Diversity may include the various facets of sexuality and gender, cultural, and societal groups. Whether characters in the books we read reflect others or ourselves, what is most important is connecting with them in ways that help us understand who we are today. Sometimes learning about our history through the eyes of diverse characters can be unsettling or even painful, but it also can be an awakening to the unknown.
"Growing up I always appreciated role models who shared their own histories because they inspired. They inspired us to understand what people have gone through. They inspire us to know the strength of humanity, they inspire us to understand the lessons of history, and more importantly they inspire us to become a part of living history because we have our own stories too, said English and AVID 12 teacher Thu Nguyen.
A good book can help you understand what it's like for people who don't share your race, religion, sexual orientation, or socio-economic status. Diverse books teach empathy.
"In 8th grade we read the diary of Anne Frank. She wasn't alive for us to appreciate her as an author but she left memories and experiences. This new point of view changed the way children viewed the holocaust and understand the holocaust because it's a childs perspective  of what was going on. And that is what diversity does, it gives you a window to a whole world that you would maybe never experience, never appreciate, or never understand", says Nguyen.
Throughout my first years in grade school I remember my teachers would often read aloud in class different stories weekly. Not once did they ever read about someone who looked like me or talked about experiences I could relate to; they were almost always dominated by white characters. It wasn't until one day my fourth grade teacher read us a book called "Too many tamales" by Gary Soto, a story that features a Hispanic family making tamales for the holiday season. Up until now I can still recall that day vividly because it was the first time I felt a connection with the characters and felt like my culture mattered too. 
A few good places to look for diverse books are book awards lists, curated lists from trusted sources, and social media conversations about diverse books. The resource list from We Need Diverse Books (WNDB) and Where to Find Diverse Books  represent a wide range of communities, including: African, African American, American Indian/Alaska Native, Asian American, Disabilities, Muslim, Jewish, LGBTQIA, Latinx, and South Asian.
List of Diverse Books for All Grade Levels:
"Whoever You Are" by Mem Fox

"Wonder" by R.J Palacio

"The Rose That Grew From Concrete"by Tupac Shakur

"The Arrival"by Shaun Tan

"The Skin I'm In" by Sharon G. Flake

"Under the Mesquite" by Guadalupe Garcia McCall

"American Born Chinese"by Gene Luen Yang

"Bless Me, Ultima" by Rudolfo Anaya

"The Hate U Give" by Angie Thomas

"They Both Die at the End"by Adam Silvera

"The House on Mango Street"by Sandra Cisneros
View Comments (2)
About the Contributor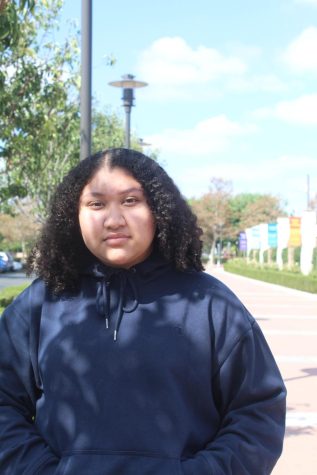 Fatima Carrera, Staff Writer



I like watching true crime documentaries, I love reading, and my favorite colors are blue and sage green.