Post-COVID Cruisin'
With COVID cases lowering and temperatures rising, adventures outdoors await. As more and more people are getting vaccinated, there is hope of returning back to normal soon. From the humble city of Santa Ana, to Orange County, and even all of California, the list of places to visit is endless.
Here we have created a list of fun places to go during the summer: 
Heritage Museum of Orange County 
The Heritage Museum of Orange County is located in Santa Ana on Fairview and Harvard. Its neighbor is Godinez Fundamental High School. If you like learning about history, nature, and culture, the Heritage Museum is a great place to visit. Jessica Flores, Director of History and Culture at the Heritage Museum, said that every Sunday, the Museum has public hours from 11 a.m. to 3 p.m. Flores also mentioned that the museum is free to walk the grounds since there is a nature area that it is one of the few places in Santa Ana that is natural. Overall, the museum is a nice place to gain some knowledge about culture and nature. 
Color Me Mine Paint Your Own Pottery
Color Me Mine is located off Metro Pointe in Costa Mesa. It is a fun place to visit with your friends and family or even by yourself. At Color Me Mine you are able to paint pottery. They offer a variety of ceramic items for you to choose from and paint. After you finish your masterpiece, Color Me Mine provides a hand glaze to ensure your design lasts a lifetime!  
Camelot Golfland
Camelot Golfland is an amusement center located in Anaheim on Carpenter Avenue. This place has mini golf courses, arcade games, water slides and laser tag. Camelot opens everyday at 10am and closes at 10pm during the week. On weekends it closes at 11:30 p. m. Not only is this place fun to hang out with friends, it is also a place to celebrate birthdays and other special occasions. It is a great place to hang out and have with friendly competitions. 
OC Fair
When you drive down the 55 freeway, have you seen a huge ferris wheel? What could it be? Well it's the OC Fair of course! Located on 88 Fair Dr. Costa Mesa, the OC Fair is just a few miles away loaded with lots of fun and adventures.
Senior Adriana Flores, who held a seasonal position for the OC Fair in 2019 told us about  what the fair has to offer.
"There's a variety of different food stands, carnival games, exhibits, shows, and much more. I personally love the variety of shows they have, such as the Peking Acrobats who are extremely talented."
K1 Speed
K1 Speed is an indoor kart racing place that people of all ages can enjoy. K1 Speed has 52 locations. The closest one to Middle College is in Irvine. The location on Von Karman Avenue is 16 minutes away from school. There are tracks inside K1 Speed where people can race with their family and friends as well as strangers who show up. The indoor racing tracks are well kept and they are built by professionals. In addition to go-kart racing there is also arcade racing. Once you're done with racing others, you can head over to the arcade games and test your limits there too. 
Flower Fields
Want the perfect location to capture a trendy instagram photo? 5704 Paseo del Norte Carlsbad, CA, also known as the Flower Fields is the perfect location for photos. If you don't feel like walking, the location also offers a wagon ride around the fields. This place is not only perfect for photos, but it offers amazing views.
Citadel Outlets
Citadel Outlets is an outdoor outlet mall similar to The Block here in Orange. The Citadel is bigger and can be found in Los Angeles. Stores include H&M, Nike, and Old Navy. There are also high end stores like Coach, Michael Kors, and Armani Exchange. A food section is available as well, so you can walk around for a couple of hours and then sit down to take a break and eat. Citadel Outlets is around 35 minutes away from Middle College, so if you're looking to go somewhere a little farther away, that is the place to go. 
San Francisco
Golden Gate Bridge, Alcatraz Prison, Fisherman's Wharf, and Aquarium of the Bay all share one thing in common. They are located in San Francisco. 6 hours away, San Francisco provides loads of attractions and activities for you and your family. The unique architecture and amazing cafe shops make the city so unique. Although it's located quite far from Middle College, the adventure that awaits is worth it. 
Santa Monica Pier
If you're looking for a fun day out on the beach, Santa Monica Pier offers many different activities to do. The Santa Monica pier is about an hour away from Middle College. Some attractions are the Santa Monica Beach, Pacific Park on the pier, bars, and arcade games. The Santa Monica Pier is a family friendly place where you can enjoy the many attractions they have to offer. 
Ensenada, Mexico
Located on the Pacific Coast of Baja Mexico, Ensenada is home to the famous Bufadora. La Bufadora is a naturally formed blowhole that attracts lots of tourists. This is the perfect location for a budget-friendly vacation. Aside from the tourist attractions, Ensenada offers great restaurants, historic museums, horseback rides along the beach, and even surfing and kayaking. This list of attractions are endless and you are in for a good time.
The list could go on for places to discover. Now that summer is at the tip of our fingers, it is the best time to go out, be with friends, explore.
Leave a Comment
About the Contributors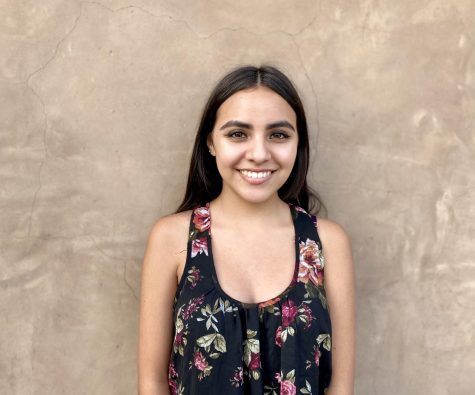 Fabiola Gomez, Staff Writer




My favorite animal is a llama, I love rings and I wear 10 of them on my hands every day, and I'm 5'0".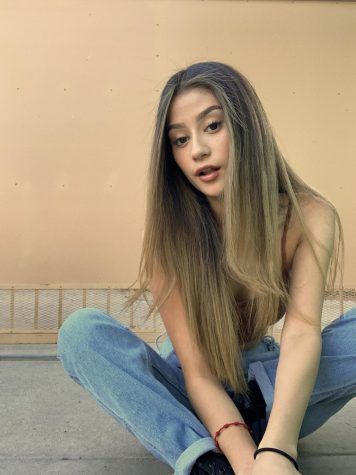 Cristina Alvizo, Staff Writer
I have been a fan of One Direction since 2011, My dream pet is a raccoon, My dog is named after a milk brand.