Never the answer, despite the question
One could easily look to such cases as the "Amanda Todd" case in 2012 and the "Gabriel Taye" case in 2017, both famous cases where youths were attacked by bullying and in turn had suicidal thoughts, to see how people have fought and lost the mental battle with the idea of suicide. However, these two tragic teens haven't been the only ones affected; statistics from the Center of Disease Control and Prevention show that there have been 1,300 teenage deaths relating to suicide since 2000.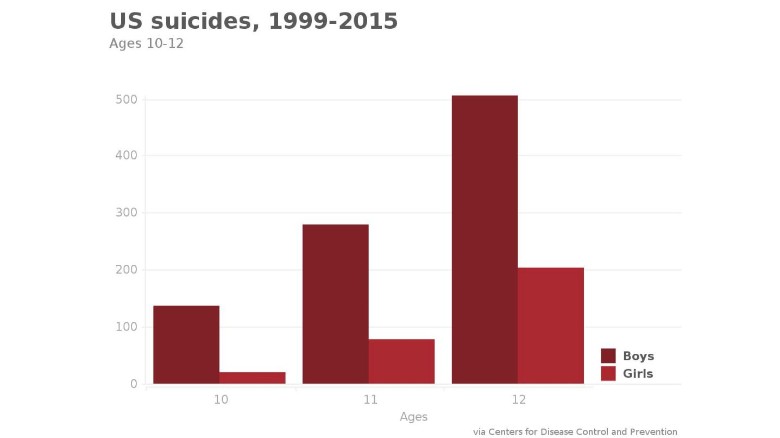 Creative Commons                                  
Based on the information, about two teenagers have died of suicide every five days for over the course of the last 18 years. Although the numbers sometimes can be sporadic, the data shows a trend that is threatening to break statistical records never thought possible before now. The latest data comes at a time when social media and shows such as Netflix's "13 Reasons Why" are under fire for potentially correlating to a spike in the number of suicide-related internet searches last spring, according to a study published in JAMA Internal Medicine. You may wonder how just a simple TV show such as Netflix's "13 Reasons Why" might drive a person to the brink, but the evidence shows that internet searches like "suicide hotline" and "suicide prevention,"  rose about 12 percent and 23 percent higher respectively. But the real issue lies with phrases such as "how to commit suicide," which were drastically up 26 percent.
But why? Why do people weigh the option between life and death? The answer can vary. From relationship issues to self-esteem issues, the variation from individual to individual matches the variation between snowflakes; never the same but each as impactful as the last. When asked about the relationship between teenagers and the media, MCHS's own counselor Ms. Jessica Vasquez stated, "I feel as if teenagers are the most susceptible to these thoughts due to the outstanding messages that music and the media lay in today's youth culture."
Although victims sometimes feel as if they're alone, there are countless programs and individuals that will take the time to listen. For example, SAUSD is home to its own suicide prevention program started by Executive Director of Pupil Support Services Heidi Cisneros. This program is titled "We Care" and is aimed to provide trust between students and their families and school staff and encourage those who are struggling with sadness, depression and other issues to seek immediate professional help. Parents, teachers, police officers, and SAUSD staff have been gathering for the last year to release a full-fledged campaign. The video recording and related outreach efforts that will debut in 2018 are the district's response to a 21% increase nationwide in suicide rates among those 16 and younger.
Going back to the idea of feeling alone, please remember that that's never the case. When the times get rough and it seems as if there's no hand willing to pull you up out of the thoughts that swallow you whole, always remember that one day those thoughts won't choke you. That one day you'll be able to rise above and say, "I survived." If you don't know where to go, that's okay…it's better to start slow and go somewhere then not start at all.
Suicide is an epidemic that's not only harming our community but our society and even our world as a whole. It's an issue that's as complex and undiscovered as the human mind and as ignored as a transparent smudge on a window. Despite its complexity, suicide can affect everyone despite their mental health, social standing, and friend count.
For more information on SAUSD's WE CARE initiative: 
https://www.sausd.us/site/default.aspx?PageType=3&DomainID=1&ModuleInstanceID=6157&ViewID=6446EE88-D30C-497E-9316-3F8874B3E108&RenderLoc=0&FlexDataID=71914&PageID=1
If you or someone you know is struggling with depression or suicidal thoughts, please call 1-800-273-8255 for the National Suicide Prevention Lifeline, or contact The Trevor Project at 1-866-488-7386.
View Comments (9)
About the Contributor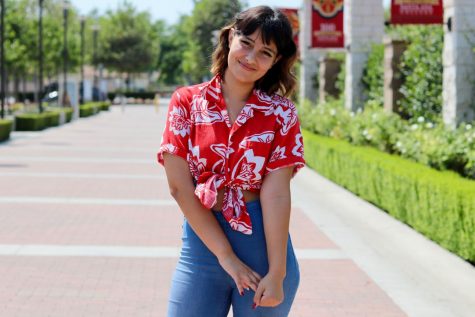 Grace Elson, Opinion Editor
Fun Facts:

I have about 800 hours on Fallout.
I've been skateboarding since I was 7.
My favorite band is Cage the Elephant.