What to watch: spring 2018
Ready Player One
If you're a 90s kid, a gamer, or just want to have a good time, "Ready Player One" is a great film to alleviate any cravings for an exhilarating experience. Nostalgia seems to be a resonance in the film; it features many important personalities and figures from the past couple of years. "Ready Player One" is an adventure that takes you to the near future, where life is all about living in a fantasy world, known as the Oasis. It isn't until the creator of the Oasis lets secrets in the game known as "Easter Eggs" to be hidden all over the fantasy world. Wade Watts, our protagonist, uses this as an opportunity to obtain all the "Easter Eggs" and defeat the evil corporation IOI. This is the exhilarating experience that will satisfy your love for video games, 80s films, or even futuristic worlds.
Series of Unfortunate Events
For fans of irony, suspense, and adventure, a new season of the melancholic Netflix series, "The Series of Unfortunate Events" Season 2 has emerged from the shadows once again. Season 1 was all about introducing the characters: Sunny, Violet, and Klaus, including our main villain, Count Olaf; Unlike season 1, season 2 has many surprises that even readers of the series might not have known. Neil Patrick Harris plays a terrifying and cranky villain who impersonates multiple figures in order to get closer to the Baudelaire fortune. Midway through the season, he is accompanied by another character that I am sure many viewers would love to hate, but I won't reveal that here because of the great surprise. Overall, "The Series of Unfortunate Events" Season 2 is an amazing sequel to the introduction and is a Very Fun Display of the team's talent.
American Idol 2018
"American Idol", the show that has brought so many careers into success, such as Carrie Underwood, Jordin Sparks, and Kelly Clarkson, is returning with all-new judges and an all-new look. With the new judges Lionel Richie, Luke Bryan, and my personal favorite, Katy Perry, this season is becoming one to remember. Singers compete with one another to become the next American Idol. As of the time of this review, some of the singers I'm rooting for are Ada Vox, Cade Foehner, Katie Turner, and Jurnee. If you want to hear some of the best singers in America, "American Idol" 2018 on ABC is the show you want to be tuned into, and not just with your voice.
RuPaul's Drag Race
With grandiose theatrics, amazing dancing, and quick wit, "RuPaul's Drag Race" is one of the biggest shows on television today. Drag queens from all over the country come together and compete for the crown and title of America's Next Drag Superstar and the chance of winning $100,000. With its natural spunk and signature drag terms, it is easy to dismiss the show as one with its own demographic; however, the number of laughs and the moments of suspense will leave many viewers hungry for more. Drag Race is a phenomenon that is introducing a new art form that revolves around human creativity and will to be different and should be regarded as it is. RuPaul's Drag Race Season 10 is airing on VH1 Thursdays at 8 pm.
On My Block
"On My Block" is a television show that televises a group of kids growing up in their hood. They are all friends who get caught up in a gang rivalry. Like many Mexican families, the show revolves around a family atmosphere. It is a funny sitcom with relatable problems. As someone from a Mexican culture, this show hits home. I found it a shock on how much I saw myself in the main character of Ronni Hawk. Ronni Hawk is the main Latina character on the show, but is played by  a caucasian female, who is an alleged Trump supporter. A Mexican teen Oliva goes through a difficult time with her parents. Although the people in the show were speaking Spanish, I felt as if it was an appropriation of Mexican culture. The show happens to generalize Mexican culture in the name of praising it.
Grown-ish
The cast of "Grown-ish" praises diversity, yet has a cast whose majority is light skinned. This television show briefly highlights today issues. "Grown-ish"is a spinoff of the hit television show "Black-ish" follows, Zoey on her college journey. Between heartbreaks and bad grades, a certain aspect can raise an eyebrow. Zoey's character is upbeat and has a naive outlook.  She goes through peer pressure, discrimination, and crazy professors. This witty comedy breaks the fourth wall. In a couple episodes, it showed the problems with drug use. The drug that was most presented was adderall. I do believe that they might have glorified this drug because it helps with maintaining attention. It takes her a while, but she does quit in a very in a very discreet way. This show is one of the best spin offs I have seen, granted all its problems it is an entertaining way to spend your time.
View Comments (3)
About the Contributors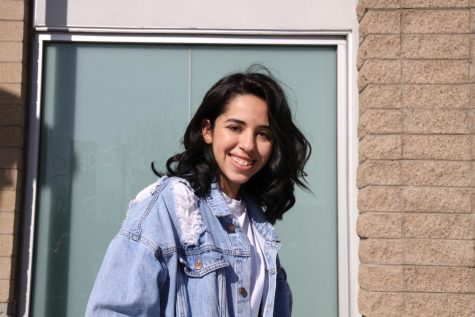 Crystal Delgadillo, Former Staff Writer
Fun Facts:

I learned how to swim at 17.
I like Dad jokes. "How do you make a Kleenex dance? Put a boogie in it."
I also like Fallout.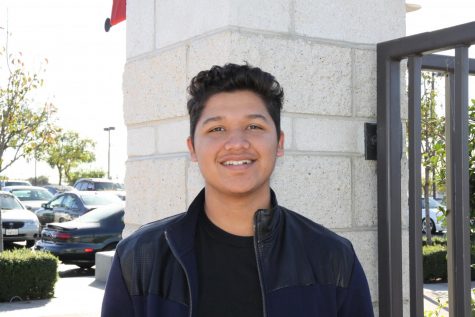 Alberto Cruz, Former Staff Writer
Fun Facts:

I hate scary movies.
I like penguins.
I like playing with my Nintendo Switch.