Despite recent attack, ESports promises to engage gamers at MCHS
What was once a peaceful Madden tournament in Jacksonville, Florida became a deadly fight for survival after a shooter opened fire. At the ESports tournament on August 26, David Katz, a gaming competitor in the tournament, killed two people and injured 11 others before proceeding to end his life with his own handgun.
What was once a gathering and competition full of ESports gamers doing what they love, turned into a tragedy. Teacher and newly-formed ESports Club advisor Mr. Ramos said, "Initial reaction is sadness for the people who lost their lives, and the people that were affected by it. That quickly turns into anger. That we have to continue to live in a society where nothing is being done by the people in power." He believes that politicians need to start doing something to prevent more mass shootings from happening and accept that enough is enough. He says, "with any shooting there needs to be outrage. That outrage has to be the way people show they care." Junior ESports Club president Erik Le says it was "horrible what happened… judgement [was] blinded by hate."
How has #eSports grown to a $1B industry? "…..through a combination of expanded broadband, social networks, interesting games and personalities, more involvement from the publishers and also, increasingly, from #sports and #entertainment."https://t.co/D9C3ClldfB #GrowthIQ pic.twitter.com/9zoqMkWQI0

— Tiffani Bova (@Tiffani_Bova) September 2, 2018
Prior to the shooting many people were unfamiliar with what ESports is. ESports is a competition of professional players playing video games. It has a lot of appeal among the gaming community, allowing them to compete with others in fun competition. Mr. Ramos said, "I think we all express ourselves in different ways and we find meaning in different things. We learn differently and we process things differently. And for some people video games do that. ESports can be a way we can express ourselves and give meaning, bring you comfort, and of course it's entertaining." Le explained the benefits and fun aspects of ESports. "People can learn how to communicate with others… students can achieve more."
Based on the love for ESports at Middle College High School, Le took action and created a club dedicated to it. The Middle College ESports Club consists of a group of students interested in playing with other groups and in tournaments. The club will be overseen by Mr. Ramos, who decided to be the advisor because of his love for ESports. "I myself grew up playing video games and it was a way for me to escape. They're entertaining, I like the storylines, it's competitive," he says.
There was a lot to talk about in the club's first meeting, hosted by Le. There was talk of tournaments and the idea of streaming the club members' game play onto social media. Le favored the use of computers (PCs) over gaming consoles due to the fact that consoles offered limited compatibility. Le mentioned asking Mr. Voight for PCs with MAX graphics and 120 frames per second. To be in the club, members must keep a GPA of 2.0 or above and must keep themselves clean to not dirty the computers. Some games mentioned for the club to play were Overwatch, Minecraft, Roblox, League of Legends, Fortnite, Clash Royale, and Rocket League. The information as to when the club meetings will occur has yet to be announced.
View Comments (2)
About the Contributors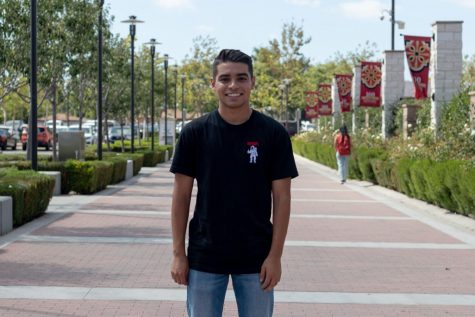 Alex Cervantes, Editor-in-Chief
Fun Facts:

I didn't receive a score on the SAT because I messed up my name.
I've worked with dangerous chemicals making solutions.
Fun fact...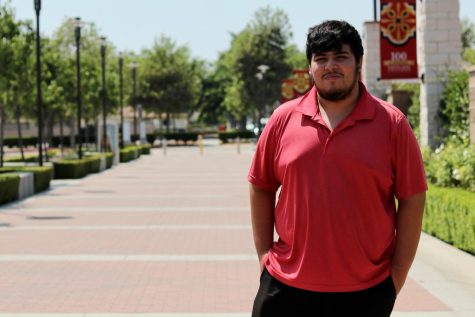 Joseluis Rangel, Staff Writer
Fun Facts:

I love writing stories.
Titan Master Race.
"The deep black is many things but never lonely."
-Xûr (Destiny Universe)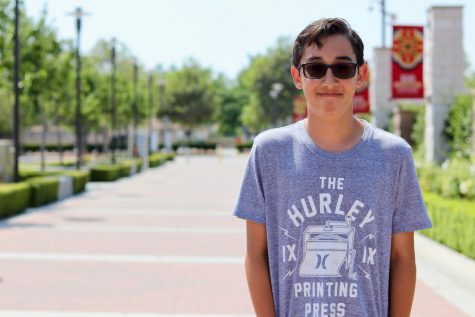 Anthony Robledo, Staff Writer
Fun Facts:

I love television.
I hate green beetles. Dead or alive.
George O' Malley deserved better.