Reflections on Canelo vs Triple G 2
On Sept. 15, 2018, Canelo vs Triple G 2 was held at the T-Mobile Arena in Las Vegas, where the two top middleweights went head to head once again. Backstage in his dressing room, Canelo appeared to be relaxed with his daughter and girlfriend minutes before the fight, while Triple G was warming up with some stretching exercises. Then they both had their grand entrance and made their way to the ring.
View this post on Instagram
The two fighters came out looking calm and confident, and as soon as the bell rang, it was showtime. The first rounds were tactical, meaning the two fighters approached each other strategically and carefully. Canelo was more aggressive than was expected to be in comparison to Triple G. By being the aggressor in the early rounds, Canelo was landing more accurate and powerful punches, which gave him the lead. Triple G is a pressure fighter; he always comes forward to his opponent, but in these first few rounds he was the punching bag. At the start of Round 8, Triple G came out strong with jabs and left hooks, but he clearly looked fatigued. The 12th, final round was three minutes of visible exhaustion with evident passion between the fighters.
It was the the moment everyone was waiting for. The whole boxing world was wondering: who is the real middleweight champion? The judges filled out their scorecards, and it was time for the final decision. The first judge, Glenn Feldmen, scored it as 114-114. The next two judges, Dave Moretti and Steve Weisfeld, scored it as 115-113 which concluded our new middleweight champion, Canelo Alvarez.
After the fight, Triple G stormed out without giving a post fight interview because he felt cheated out of his title. This upset many of his loyal fans. Junior Aaron Cuellar said, "I think that he should've stayed for the interview, but I can see why he's angry." In contrast, many people believed Triple G's actions were disrespectful and highly unforeseen. Senior Edwin Arriaga said, "it was kind of rude how he just left." On the other hand, Canelo was very excited and thankful while giving his post interview. Canelo said through Jerry Olaya, an HBO translator, "It was a very close fight but I'm very emotional. I wanna give thanks to all the people who believed in me, these fights are for them. Long live Mexico!" Canelo didn't offend or insult Triple G in any way, instead he said that Triple G was a great fighter and a good rival.
During the conference, Canelo kept the same thankful and humble attitude that he had in the post interview. He said, "Unfortunately I did everything I could to complete the objective, but we didn't get the knockout but thank God we walked away with the victory." He sees his trainers and team as his family, so he continuously thanked them. Triple G was respectful and mature towards Canelo winning, which was a big contrast to when he stormed out after the fight. He said, "I want to congratulate Canelo. I feel like I'm a champion, but he is also a champion. It was a fight of two champions tonight."
About the Contributors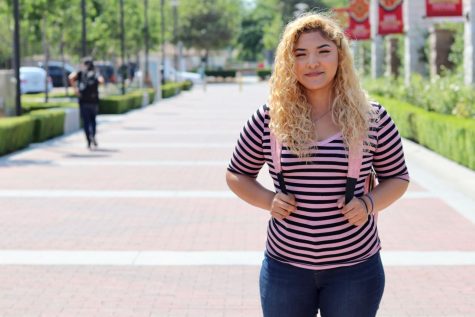 Fatima Escobedo, Staff Writer
Fun Facts:

I love dogs.
I like listening to Alternative music.
I love to watch horror movies.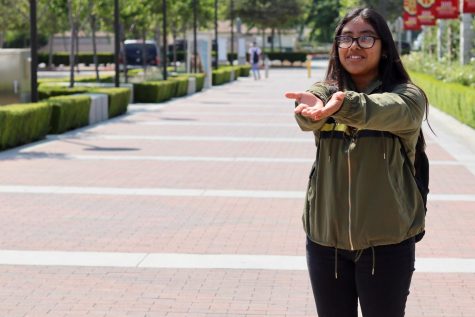 Leslie Salgado, Staff Writer
Fun Facts:

I'm 4' 10".
I'm double jointed.
I collect stickers.