A new place to shop at MCHS
Need a sweater for the chilly weather? Stop by Middle College High School's new student store. Mr. Voight has taken the initiative to establish a student store in the MCHS main office, and it will be ready by the end of October.
Other high schools have a student store on their campuses, and Mr. Voight wanted our school to have one too. It will include various items, from Wizard clothing to school event tickets. He will be adding things students want to buy by asking for their input. "It's a work in progress," said Mr. Voight about the student store.
The 5 Star Student point system has been recently introduced to MCHS students, and by demonstrating the student learner outcomes or going to counseling, students can earn points. Students will be able to use the points they have accumulated on their student ID cards at the student store to get items. A point chart will be on display to show students how many points they need to earn, and Mr. Voight hopes this will encourage students to earn more points. Students can check how many points they have accumulated by logging onto their 5Star Student accounts.
Senior Christy Orduno had bought her senior package from the Yearbook class, which had been the custom until now. "I became disappointed when it was cancelled," Orduno said. However, she found out about the student store and would like to shop at it if she saves money. Ultimately, Mr. Voight's goal is to help students save money by finding the "best deal possible." Mr. Voight understands that senior year can be expensive for students as they buy their final memories.
Senior Brenna Villa agrees and said, "As a senior, I would like to get as many things to keep as memories which is why I would like to see a similar senior package at the new store." Villa had purchased the senior package and expects a new package at the student store. "A package is a great idea to allow many students to get multiple items for a good price, which is what I am hoping will happen with the new package," said Villa.
View Comments (12)
About the Contributor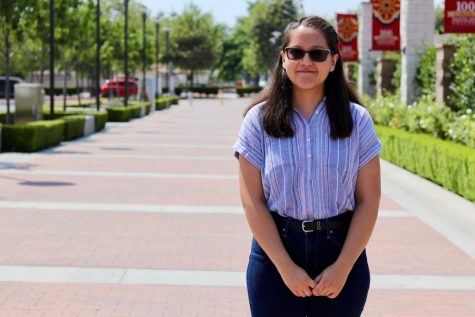 Kasandra Tapia, Co-Editor-in-Chief
Fun Facts:

I have an obsession with shoes.
I'm a vegan.
I have ruby ball cacti named Nora and Sandy.