Apple 11's year keynote
Hang on for a minute...we're trying to find some more stories you might like.
It's that time of year again, better known as iPhone season or the fall season. On Wednesday, September 12, 2018, Apple had its annual special event at the Steve Jobs Theater in Cupertino, California. As expected, Apple announced several new devices as well as highlighted its new software update. However, with technology rapidly advancing as fast as it is, has it become redundant to upgrade your device if it's only two years or older?
Apple Watch Series 4
The first device shown off during Apple's keynote was the new Apple Watch Series 4. Apple Watch Series 4 has completely redefined what a watch is expected to do, while keeping a familiar look. Apple went as far as to claim that the Apple Watch has become the #1 watch in the world. From the beginning of the keynote, Apple emphasized that the three main points that were taken into consideration while developing this watch were health, fitness, and cellular connections.
Kervin Melendez, a regional store manager at AT&T, explained, "Apple is always expected to announce a new watch yearly, now. The problem is that most people don't really know the difference with the new devices, especially the watch. I didn't even know about the new features on this [Apple Watch Series 4], when it came out."
On the health department, Apple claims that the Apple Watch Series 4 will monitor your heartbeat throughout an extensive time period. The new watch comes with fall detection and Emergency SOS, that will call 911 in case of an emergency. The Emergency SOS, can be turned off as the consumer wants. According to Apple's website, the new watch is "capable of generating an ECG similar to a single-lead electrocardiogram. It's a momentous achievement for a wearable device that can provide critical real-time data for doctors and peace of mind for you." Despite announcing this in the press conference, Apple has explained on its website that the ECG app coming later this year.
Melendez also stated, "It's really interesting how technology keeps advancing. We now have a watch [that] is basically a portable doctor on our wrists. Apple has truly revolutionized watches, but at the same time it's amazing to see human ingenuity at its finest."
Further elaborating on the fitness portion, the new Apple Watch can sense whenever you have begun a workout and provide an accurate summary. As explained by Apple, "Whether it's training for a marathon or swimming laps at the pool, Apple Watch Series 4 has something for everyone. Now including yoga and hiking, the Workout app works every way you want to exercise." In addition to this upgraded app, the new Apple Watch can even sync to workout equipment. It also is water resistant 50 meters deep and tracks both pool and open-water workouts. The new Apple Watch Series 4 cost ranges from $399 to $1,499.00.
Senior Johnny Barrios explains, "Yes I will be getting the new Apple Watch. I feel like the new features are worth the price, especially the new health options."
iPhone XS and iPhone XS Max
Apple also announced the new updated version of its iPhone. These new devices are called the iPhone XS and the iPhone XS Max. The iPhone XS Max has a 6.5 inch display and the iPhone has a XS 5.8 inch display.
While promoting the new iPhones, Apple secretly discontinued the iPhone 6, the last iPhone with a headphone jack, and the 1-year-old iPhone X, making its ten-year-anniversary iPhone limited edition. Mr. You commented, "Do you know why the new iPhone is named XS? It's because it's excess of what we need. I know why they do it, for marketing publicity. I know it pleases the stockholders."
According to Apple, "the iPhone XS and iPhone XS Max are splash, water, and dust resistant and were tested under controlled laboratory conditions to be able to be under a maximum depth of 2 meters up to 30 minutes."
The starting price for the iPhone XS is $999, whereas the starting price iPhone XS is $1099. Unfortunately, this device does not come with the lightning to 3.5 mm headphone jack adapter. This device released on September 21, 2018.
For Mr.You these changes aren't enough to convince him to upgrade. As he states, " I won't be upgrading, it's completely unnecessary for me. My current phone's battery life is good."
After being released for less than a week, a new problem called "chargegate" has affected both iPhone XS and XS Max. Several iPhone owners on iOS 12 have noticed that their devices do not start charging when a lightning cable is plugged in when the screen is off. These same users find that they have to ensure the screen is on and re-plug in their cables for charging to begin. Apple has mentioned that this will be fixed in a future software update.
iPhone XR
The last device Apple announced in it's keynote is the iPhone XR. The iPhone XR has a 6.1″ display, which Apple states is the largest LCD ever on an iPhone. According to Apple, "The most durable front glass ever in a smartphone. Precision-machined, aerospace-grade aluminum bands. Water and dust resistance. And six stunning new finishes."
The iPhone XR comes in six color schemes: red, gold, blue, white, coral, and black. This device is the cost-effective version of the iPhone XS, having a starting price at $749. The iPhone XR also comes with Face ID recognition and the same data as the new iPhones. The iPhone XR is set to be released in October, with no date specifically stated. However, pre-order starts at 12:01 a.m. PDT on October 19th. As for water resistance, this device has a maximum depth of 1 meter up to 30 minutes.
Barrios states, "I personally prefer the new iPhone XR over the other new iPhones. It combines the personality of color with new features. It's like the iPhone I currently have but better."
Conclusion
Apple's iPhone has always released an updated version per year, which has made people ask is it worth it to upgrade. According to Melendez, at the AT&T store he manages, there was a huge line on the initial day of release for the new devices, so big that he only had one iPhone XS Max left over. However, Mr. You puts it bluntly when he says, " The Catch-22 of Apple products is that they don't become obsolete as fast as they are released."
As of right now, Apple has refused to comment on whether iPhone X's support will end, because it has been discontinued.
About the Contributors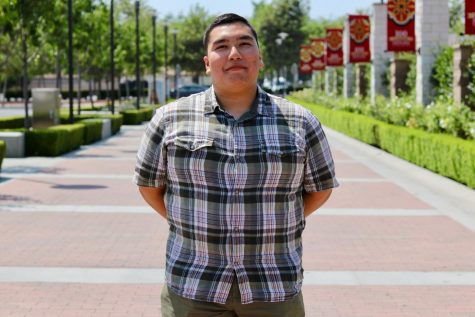 Alexis Rodriguez-Mejia, Co-Editor-in-Chief
Fun Facts:

I love writing poetry and reading poems.
I am the first person to be the Editor-In-Chief two years in a row for our school newspaper.
...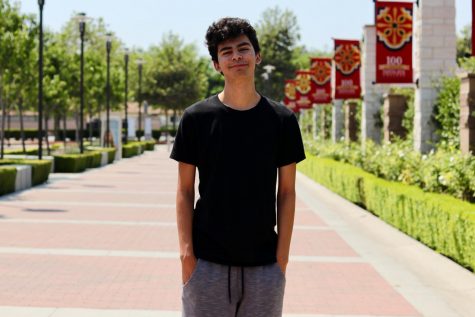 Miguel Martinez, Staff Writer
Fun Facts:

I love math and physics; I learn them for fun.
I love the ocean and fishing, and sushi is my favorite food.
Aspiring entrepreneur....