MCHS vs Chavez and Lorin Griset: It came home
It was a rainy, cold day. The stakes as well as the expectations were high. Everyone was watching with anticipation, cheering on every player in the football team. Many months of practice, sweat, and coaching was for this moment. Everyone had to be in the zone, which they were, and it paid off in the end. On October 15, 2018, the Middle College High School Football Team brought the trophy home against Chavez High, Advanced Learning Academy High, and Lorin Griset Academy.
The tournament took place at Saddleback High School with rainy showers at 9:00 a.m., beginning with Middle College High School playing Chavez High. The game was very close, but at the end of it all, the game ended with Middle College taking the win with a score of 20-0. The second team they faced was Lorin Griset, pounding them 60-12. They then reached the final against Griset, beating them 48-0, taking home the gold.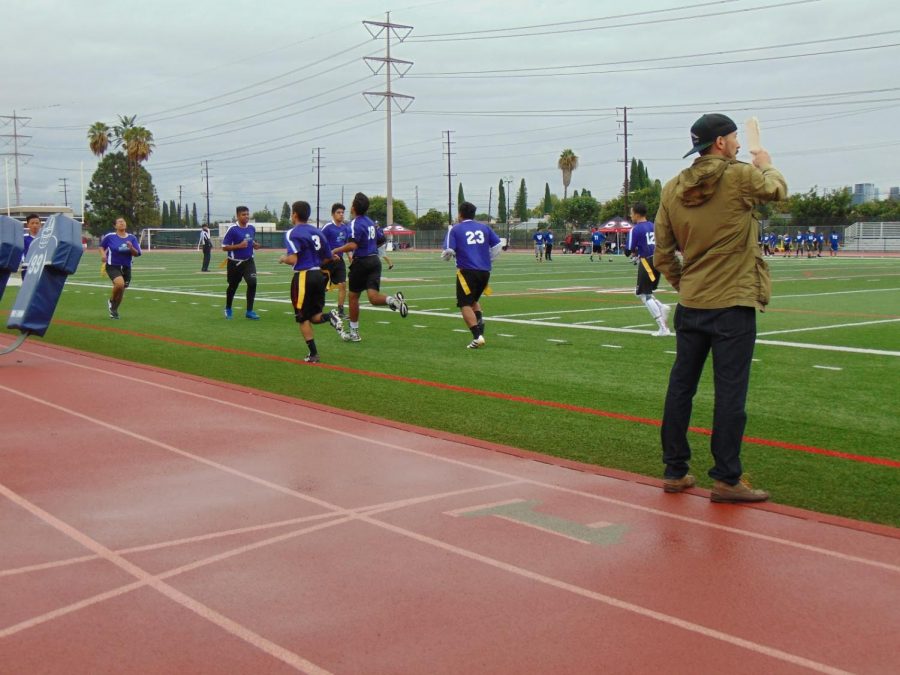 There was a lot of hype building up for this tournament. Middle College High School's ASB hosted a pep rally during lunch the Thursday before. The school dance team performed and the football players ran through a poster with pride and rage. Many wore white to support the football team for the game on Saturday.
Sophomore Mark Roman knew what he had to do since practices helped him with formations. Teammates helped one another to see what they could do and to better perfect their plays. Roman said, "It was hard, but you know staying after school you know, you just want to go home, but you gotta work for it to get better and with your teammate it's just even better cause sometimes you're having fun, but you're also working hard." Sophomore Zachary Martin mentioned how the first game played was pretty cool. Posters hung around school showed school spirit as well as the pep rally. These factors contributed to many students showing up to support at the game.
Senior Guadalupe Vasquez was a player among other women in the game. She talked about some of the drills Coach Ramos would have them do in preparation for the tournament. She said, "During practice, he would make us run suicides, do catching exercises, and go over some of the game tactics and play them out."
Overall, this tournament did not just bring home the gold, it also brought the students closer, knowing that their pride for the school helped the team reach glory. As  Vasquez said, "Overall, I felt like I was a part of something. At the end, I had the chance to make new friends, grow bonds, and overall find a new family." All arrived with the intention of working hard and winning, but they left with new friendships, the glory, and of course, the trophy.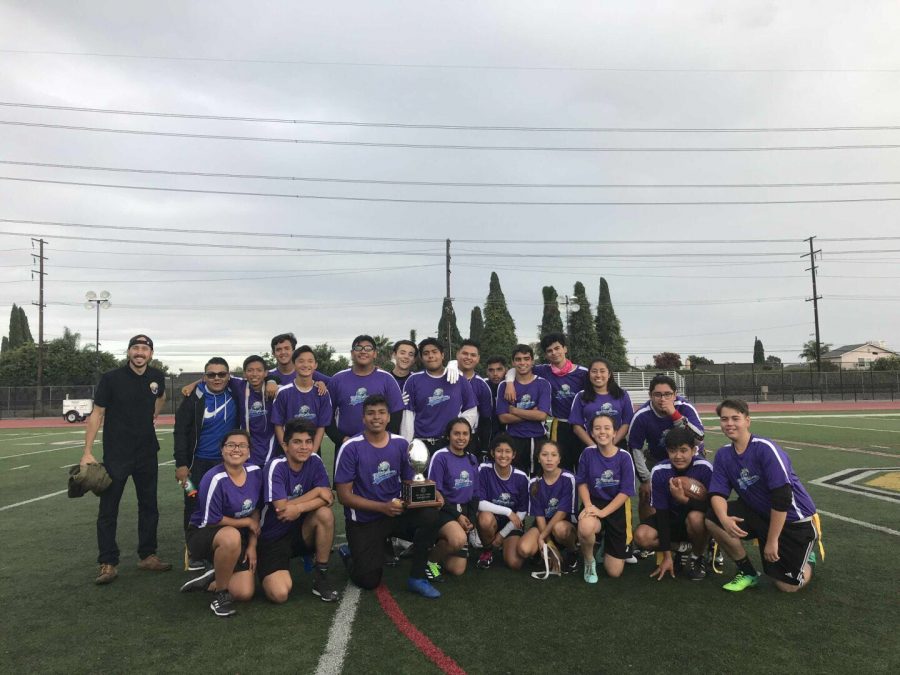 View Comments (5)
About the Contributors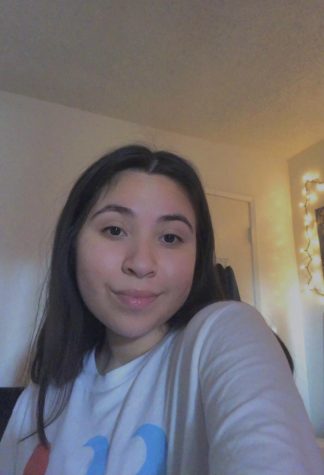 Adriana Flores, Staff Writer
I'm a new Star Wars fan, I love Veggie Straws, I worked at the OC Fair.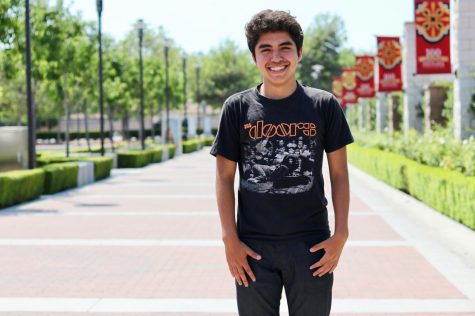 Christopher Chavez, Staff Writer
Fun Facts:

My favorite bands are the Rolling Stones and the Beatles.
My favorite food is sushi.
My favorite show is Breaking Bad.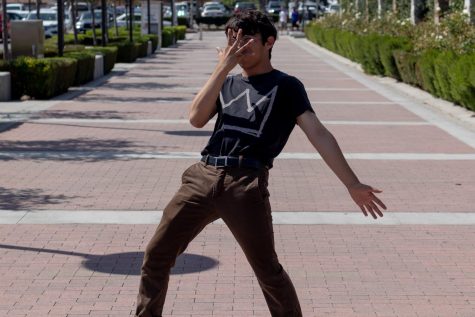 Jessie Ortiz, Former Multimedia Editor
Fun Facts:

Current ASB President
1 -minute videos take about 1-2 hours to edit.
I met Evan on the first day of 6th grade.