The Importance of Food Banks
People throughout the world live in poverty and don't have enough money to get what they need, like food and water. Food banks are places where food is collected and distributed to people in need, and it's supplied free of charge. According to feedoc.org, in Orange County alone, about 301,000 hungry people are given nourishment from the Second Harvest Food Bank.
In 2017, the Voice of OC wrote that there has been a 54 percent increase in homeless people living on the streets since 2013. More and more people are relying on food banks, especially during the holidays. Mr. Valenzuela said that at the SaRang Food Bank, where Community Service Club volunteers, almost 180 people go get food each time. The leader of the food bank, Clay Toma, said, "During these difficult times when people have a hard time making ends meet we help them out."
According to feedamerica.org, 40 million people struggle with hunger in the United States, and out of those are more than 12 million children. Cristina Pate, a sophomore and member of Community Service Club, said that a food bank is a place where you are "helping people in need." She said that there are a lot of people who could benefit from food banks in Santa Ana. Additionally, Pate helps out by buying bananas for homeless people.
According to foodaidfoundation.org, about 795 million people in the world do not have enough food to lead a healthy, active life. Food banks were made for these 795 million people who can't afford the food and things that are necessary. Food banks are run by the people for the people, and that means that they rely on donations to keep themselves running. It is up to us to help keep them open and help the people who go there. Pate said, " Everyone is on this planet, so it's nice to know that there are people like that out here."
About the Contributor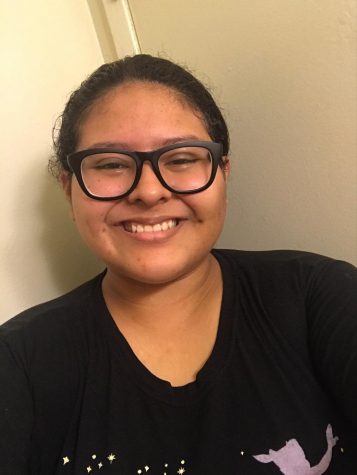 Rebecca Guerrero, Co-Editor-in-Chief
My favorite color is royal blue, I want to travel the world, and I love to sing with my niece.