Bohemian Rhapsody: Movie Review
Queen's frontman, Freddie Mercury, is one of the most well-known and iconic musicians in the entire history of music. His character is so unique that it stands out from others: his mustache, his sex life, and his mesmerizing vocals. Back in May of this year, a teaser trailer for a Queen biopic called "Bohemian Rhapsody" was released, and it gave fans of all ages reasons to be excited for it to premiere. The movie was released on November 2, 2018.
"Bohemian Rhapsody" dove into the history of Queen, showing how the four met and how they began writing music together for the next decade. Viewers got to see the band's first performance together, the recordings of some of their notable songs, such as "Love of My Life" and "Bohemian Rhapsody." The filmmakers did an amazing job at remaking the personal struggles the band and Freddie Mercury went through. Senior Monserrat Miguel said, "I think the movie did an overall great job portraying Queen's journey: the ups and the downs and everything in between. I think it did a good job portraying their challenges and all the struggles (Queen) went through when it came to performances and putting out albums and songs and making them and their creativity."
Rami Malek's performance as Freddie Mercury was top-class. Nobody could have done it better than him. Senior Alan Meza described Malek's performance as, "Outstanding." He said, "I imagine that it's due to all the hours Rami put in just trying to get every little detail of Freddie down, and it definitely pays off. I couldn't have been more mind blown to see Malek not only play (Freddie) but become him as the movie reached the credits." Miguel said that, "Rami Malek was a perfect fit for Freddie Mercury."
Queen fans mainly were excited for the film because they wanted to see the band's most noted performance–and by many, known as the greatest live performance of all time–which was Live Aid in 1985 at the Wembley Stadium in London, where an estimated 72,000 people saw it live, and around 2 billion people in 60 countries saw it on television. After the movie was released, it was shown that the filmmakers were able to pull it off due to the amount of positive feedback the reenactment of the concert received. Junior Dylan Mai said, "The Live Aid concert was spectacular. The amount of care they put into recreating the magic is absolutely astonishing. The scene does justice to the greatest live performance of all time, and that's an incredible feat."
Overall, this movie was a joy to watch. The cinematography and visuals make you live through every single moment with the band. As a Queen fan, you feel like you are one of them. It is rare for films to have this effect on the viewers, so people should go out and watch this movie, because as shown, this movie will rock you.
About the Contributors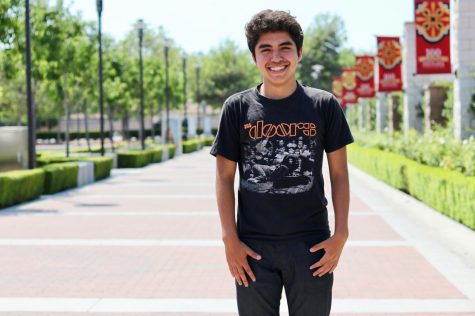 Christopher Chavez, Staff Writer
Fun Facts:

My favorite bands are the Rolling Stones and the Beatles.
My favorite food is sushi.
My favorite show is Breaking Bad.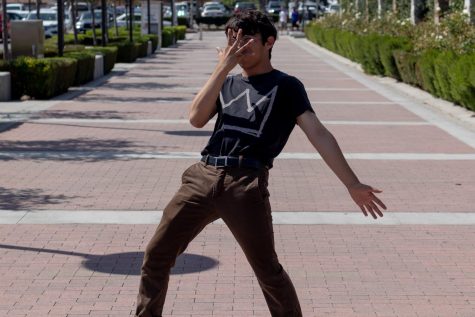 Jessie Ortiz, Former Multimedia Editor
Fun Facts:

Current ASB President
1 -minute videos take about 1-2 hours to edit.
I met Evan on the first day of 6th grade.