Why companies and banks love Christmas more than you do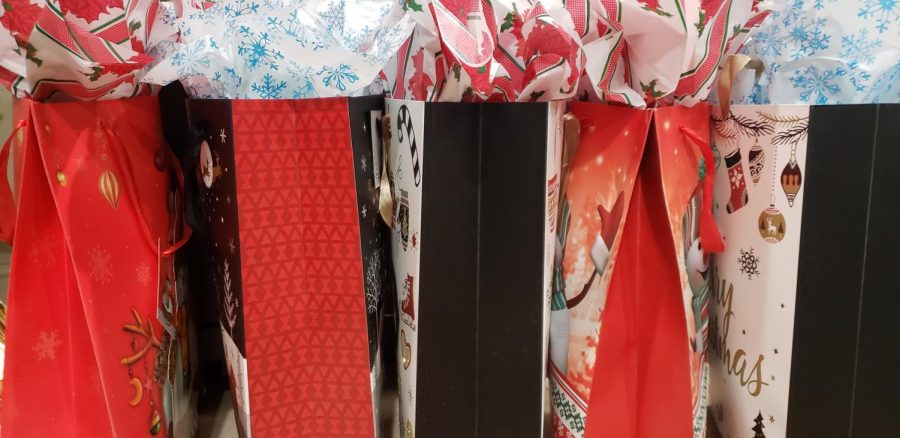 Ah, Christmas; it's "the most wonderful time of the year," and for good reason, of course. After all, no other holiday brings families and friends so close together.
Nearly everyone will say that one of their favorite parts about Christmas is the gifts. It feels great giving a gift to someone you love, and it feels even better getting one back. Well, this is a company's favorite part, too! This gift exchange culture is a goldmine for companies and banks alike during the holiday season, Black Friday through early January, generating over $700 billion in sales and driving Americans further into debt.  
Companies pour the most money into advertising during the holiday season, bombarding Americans with commercials to the tune of cheerful music, portraying the ideal "happy family" enjoying their expensive gifts that you'll hopefully buy. Marketers love selling this fantasy because people who fall in love with it buy with emotions, on impulse, and do so excessively. The proof is in the pudding: Americans, on average, spend $906 on Christmas gifts each and 47 percent of those didn't even want to. A cocktail of aggressive marketing, societal expectations, and lack of financial responsibility result in these peculiarly self-detrimental spending habits.
No wonder 22 percent of Americans use credit and go into debt to pay for Christmas gifts, according to a study analyzed by ING. This doesn't seem to be a special case, however. The total outstanding U.S. Consumer Debt is $3.9 trillion and the total revolving debt is $1.03 trillion as of 2018. CNBC claims that 43 percent of Americans have been carrying a credit card balance for over 2 years and American households owe an average debt of $16,883 and pay $1,292 in interest every year. Banks in America took home over $100 billion in credit card interest in 2017 alone. That number is expected to be larger for 2018.
This debt is simply not worth it. People get less value from a gift than what was actually spent on it. If you spend $100 on a gift for someone, that gift will likely not be worth $100 to them, or they may not even like it at all!  In the US, 40 percent of gifts are regifted, 31 percent are returned, and 19 percent are thrown away.  Suppose you don't want to risk dissatisfaction and you play it safe by getting someone a gift card. However, even that comes with drawbacks; $1 billion of gift card money is left unspent every year-easy money for businesses.  
A college student said during an interview that she spent "about $900" on Christmas gifts, but she planned ahead and saved up for it, sparing her from debt. One teacher, Mr. Ramos, spent even more than Martinez, shelling out "about a grand" for Christmas presents. When asked if he minds spending that much, Mr. Ramos said, "I do, I think it's ridiculous." A student, who chose to remain anonymous, said, "My family doesn't even make that much money, but we have already spent over a grand. I kinda get worried about it."
Christmas is known for a time for celebrating love, family, and all things good in the world, but it comes at a cost, literally. Millions and millions of dollars that Americans don't have are spent all in order to satisfy a fantasy portrayed by the media. This Christmas, celebrate without going into debt.
About the Contributors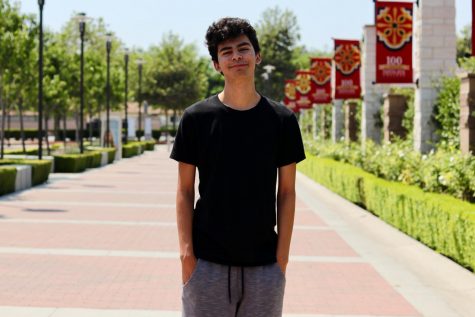 Miguel Martinez, Staff Writer
Fun Facts:

I love math and physics; I learn them for fun.
I love the ocean and fishing, and sushi is my favorite food.
Aspiring entrepreneur....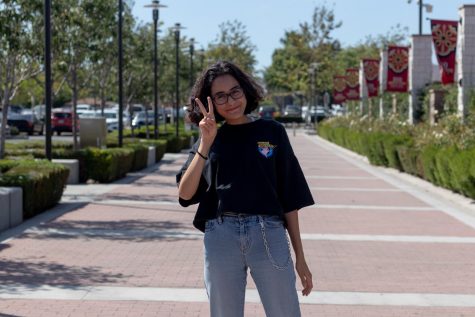 Maria Peralta, Former Opinion Editor
Fun Facts:

My favorite Pokémon is Dosclops.
All my clothes are thrifted.
My favorite anime is Mob Psycho 100.