2018 soccer recap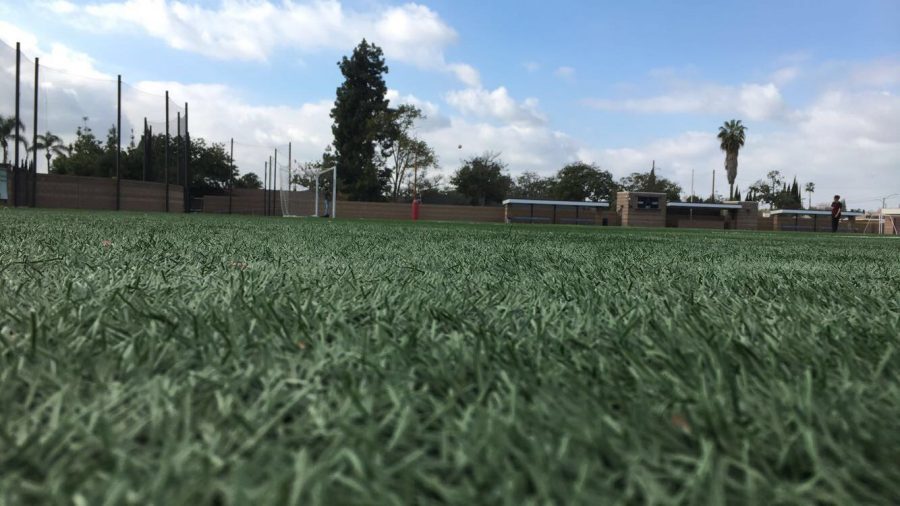 2018 has been a year to remember for soccer fans all over the world. Filled with so many shocking moments, heart-broken feelings, underdogs, and unexpected events, it truly has been a treat to fans. Ranging from the World Cup to the Champions League Final and Cristiano's shock transfer to Juventus from Real Madrid, it's been a year that will go down in history. Here's a little recap of what has happened this year.
With Russia hosting the World Cup, which only comes every four years, many fans were eager to see what team would become the world champion. Although some key teams were missing, such as Italy, the Netherlands, and the United States, the tournament definitely did not disappoint. Fans were given an exciting experience with many underdogs going through the group stages. Some teams, such as the 2014 World Cup champion, Germany, disappointed and were eliminated from the group stage. This year's tournament saw the likes of Mexico beating former world champion Germany, Russia knocking out the 2010 world champion, Spain, and Uruguay knocking out Cristiano Ronaldo's Portugal. The most notable underdog was Croatia, which managed to reach the final, but eventually lost 4-2 to a primarily young French side.
Recently the Ballon d'Or winner was announced. It is an award awarded to the best player that year. Luka Modric from Real Madrid won it this year, ending the continuous cycle of Lionel Messi and Cristiano Ronaldo winning it the past ten years. Both Messi and Ronaldo have five Ballon d'Ors each, and this year ended the ten year cycle. Coming in second place was Cristiano Ronaldo, followed by Antoine Griezmann, and lastly by Kylian Mbappe. However, it should be no surprise that Modric won it this year. He won the Champions League with Real Madrid, captained Croatia to a World Cup final against France, won the World Cup Golden Ball, and won both UEFA's and FIFA's best player award. It was a year to remember for Modric.
This year's Champions League was one to remember for soccer fans, as there were many unexpected moments that led up to the final. Sevilla, the underdogs in the fixture against Manchester United, managed to come away with a win in the round of 16. Arguably the most shocking moment came when Roma beat Barcelona. Both teams were tied at 4-4, but Roma advanced because of the away goal rule. It shocked fanatics all over the world. Liverpool was also a team nobody expected to go to the final, but they managed to achieve it through their deadly attack of Firmino, Mane, and Salah. Real Madrid versus Juventus was a thriller to watch, with Cristiano Ronaldo's bicycle kick that stunned fans for weeks. Not only that, but in the final against Liverpool, Gareth Bale also managed to score a bicycle kick that drove fans out of their seat. This year's dramatic Champions League final ended with Real Madrid winning their 13th Champions League trophy. Filled with many emotions and controversy, this year's Champions League is one to remember.
Domestic leagues are the year-long competitions to see what team from that country can emerge on top of the league. Usually, they come with many different surprises. A few years ago, Leicester City won the Premier League, defying all odds against them. This year, Manchester City won the Premier League, breaking a lot of records and setting new ones. In La Liga, Barcelona finished first, followed by Atletico Madrid and Real Madrid. Despite coming in third last season, Real Madrid are having a horrible season, underperforming and not playing at the level they should be. In the Bundesliga, Bayern Munich won, but they are also underperforming this season, going as low as fifth place. Currently, Bayern Munich are in third place with Borussia Dortmund as the league leaders; they came in third last season. Juventus and Paris Saint Germain are the two powerhouses of their respective leagues: Juventus primarily dominates the Serie A, while PSG dominates the Ligue 1. Both were league champions last season, and they are currently first place in each of their respective leagues.
Probably the one thing that makes fans love soccer so much, besides the game itself, are the transfers and transfer rumors. This year has been packed with many insane transfers. However, the one transfer that shocked the world was Cristiano Ronaldo's unexpected transfer to Juventus. His transfer move broke the internet with people talking about it for weeks, even months. Some other big name transfers this year involve Riyad Mahrez to Manchester City, Felipe Anderson to West Ham, Thomas Lemar to Atletico Madrid, Thibaut Courtois to Real Madrid, Mariano to Real Madrid, and Radja Nainggolan to Inter Milan. With the January transfer window approaching, soccer fans are eager to see what transfers their clubs will make.
The Puskas Award is awarded every year to the best goal scored that year. This year had many fans raging, saying that it was rigged and only done for marketing. The winner was Mohamed Salah's top corner goal against Everton. Many people were disappointed because that goal, which many fans called unimpressive, beat out Cristiano Ronaldo's bicycle kick against Juventus, Gareth Bale's bicycle kick against Liverpool in the Champions League final, and Benjamin Pavard's volley against Argentina during the World Cup.
Every year is different filled with its moments, and 2018 has definitely treated us to some great, historic moments but with 2019 just around the corner, fans can't wait to get the new year started.
About the Contributor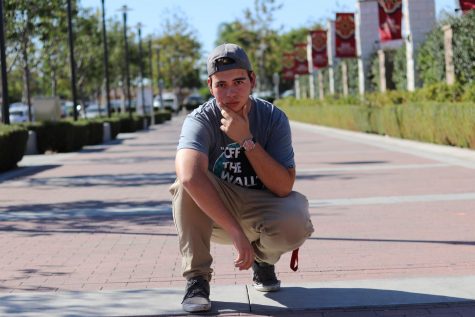 Franco Chavez, Sports Editor
Fun Facts:

I'm Peruvian.
I got my drivers license at 16.
My middle name is Danut.