Leaving Neverland: The Michael Jackson Documentary dethrones The King of Pop
On June 25, 2009, the man most known as the King of Pop, Michael Jackson, died. Nearly ten years later on January 25 at the Sundance Film Festival premiere, "Leaving Neverland" was released. This documentary was about two men, Wade Robson, and James Safechuck, who say that Jackson sexually abused them as kids.
Before, Michael Jackson was an iconic performer who made the stage his own. One of the things I loved about Jackson was his style. Michael Jackson's style was iconic– from the black and white shoes to the fedora on his head, and this was what made him so recognizable; he was unique. I was first introduced to Jackson when we played his song "Thriller" at my family's Halloween party. His music video for that song was amazing, fun, and a tad scary for a kid, but still cool because who doesn't think dancing zombies are awesome? I remember learning the dance moves for it and dancing to it at our next Halloween party. I thought of Michael Jackson as a unique and amazing performer who was adored by many– a man who spread his kindness through his good deeds and his charity. He was an icon who died too early. "Leaving Neverland" shattered that view for me.
The HBO documentary told how Robson and Safechuck came to meet Jackson and how they went to Neverland. One of the first things they said about meeting Michael and how that felt was, "Everybody wanted to meet Michael or be with Michael. And then he likes you." The way that this was said sent shivers down my spine, and it was here that I knew that this documentary would shatter my thoughts on Jackson completely.
After this, the accusers talked more about the amazing place for kids and when Jackson invited them to Neverland. "He told me that if they ever found out what we were doing, he and I would go to jail for the rest of our lives." It was here when my perception was changed once more. They went into complete depth with this. They said that they idolized Michael and didn't want him to get in trouble, so when Jackson went to court for allegedly sexually abusing a child they stood up for him and lied. They said, "I want to be able to speak the truth as loud as I had to speak the lie for so long." This is important because it shows us just how important letting the truth known was for them. The way that this was said just changed my mood so quickly because it felt like I was broken. I thought that it was terrible that they felt so obligated to protect the person who abused them.
The last moment that changed my view on Jackson was on "After Neverland," with the producers and Oprah Winfrey. Winfrey said, "For me, this moment transcends Michael Jackson. It is much bigger than any one person. It is a moment in time that allows us to see this societal corruption; it's like a scourge on humanity. It's happening right now; it's happening in families. We know it's happening in churches and in schools and sports teams everywhere. If it gets you, our audience, to see how it happens, then, some good will come of it." This wasn't just about Jackson, but about sexual abuse as a whole. This made me wonder that if someone as famous as Jackson could do this, then could other celebrities have done something too?
"Leaving Neverland" was the catalyst to open our eyes to the truth. Sexual abuse is a bigger problem than we thought and if the people with power and money never get caught by all their lies, then how can we believe anyone?
I have always known Michael Jackson as the King of Pop who got his start with his family in the Jackson Five, but this documentary changed everything I knew. Two stories have been told and we don't really know what the truth is anymore. All we know is that this is only the beginning and more and more stories will be told.
View Comments (2)
About the Contributors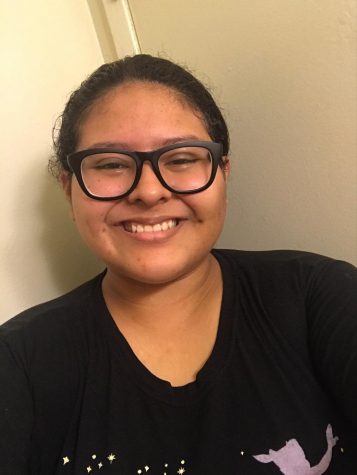 Rebecca Guerrero, Co-Editor-in-Chief
My favorite color is royal blue, I want to travel the world, and I love to sing with my niece.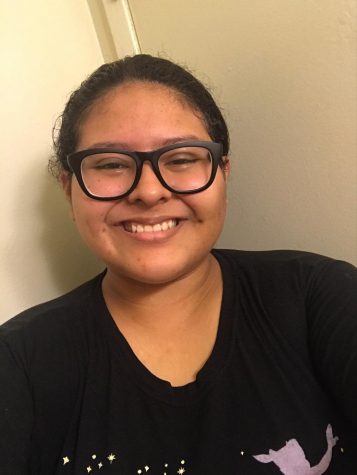 Rebecca Guerrero, Co-Editor-in-Chief
My favorite color is royal blue, I want to travel the world, and I love to sing with my niece.