Vegan YouTubers promote unhealthy diets in the media
Many people believe that vegans only eat plants since they do not eat any animal based products. They eat more than just plants and it is all about getting creative to find replacements in one's diet. With so many blogs and YouTube videos about the vegan diet and recipes, it has become easier than ever for people to transition to a vegan diet. However, there are several unhealthy vegan diets being promoted, which can lead to people putting themselves in a dangerous situation.
Yovana Mendoza, mostly known as her YouTube channel name Rawvana, has been promoting the raw vegan diet and her 25-day water fast. She does have a blog where she promotes healthy diets and puts many recipes on YouTube for beginner vegans, but the main diets she promotes have caused her to have health problems. Recently, Mendoza was caught eating fish in her friend's Instagram story. Many of her followers confronted her about promoting veganism when she was eating meat.
Mendoza responded with a detailed video on YouTube where she explained that her diet was harming her health and her doctor recommend her to add eggs and fish to her diet. Some of the harmful effects her extreme diets had on her was that she began to lose menstrual cycles and always felt exhausted. Although she is no longer vegan because the extreme diets she did were harming her, she continued to promote these diets on YouTube.
She was aware that other people could get sick by following her YouTube videos and blog, but she did not warn them or explain her situation to them to prevent others from harming their health. For people who are beginning to convert to veganism, they do not know what to do and look for answers online. Some people can get the wrong idea about what being vegan is really about. It's great that she is getting better because she acknowledged that her diet was harming her, but it is terrible that she pretended that nothing was wrong with what she was promoting and putting other people's health at risk.
Is there such a thing as a healthy vegan diet? Of course there is, but it isn't something anyone should rush into. You can't go from eating like an omnivore to eating like a herbivore in a day. Your body is used to a certain diet so you need to subtract things slowly. There is much research to do in order to know where you will get the nutrients that you will no longer get with animal based products. Most importantly, talk to a doctor and be concerned if there are any changes to your health.
View Comments (2)
About the Contributor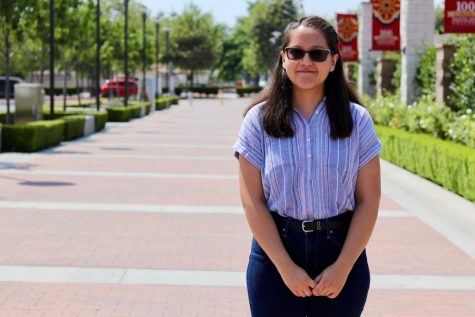 Kasandra Tapia, Co-Editor-in-Chief
Fun Facts:

I have an obsession with shoes.
I'm a vegan.
I have ruby ball cacti named Nora and Sandy.