Shaking and Destruction: How ready are we for the big one?
It has been almost two months since two major earthquakes have struck Southern California, leaving thousands of unprepared on edge. Whether MCHS is ready or not, we must be prepared at all costs for the "Big One."
Usually when the shaking of an earthquake stops, it results in massive destruction and a huge loss of lives. When Mr Voight was asked how much money will be spent on rebuilding the campus, he responded, "Millions of dollars, depending on the size of the earthquake." Experts hypothesize that the magnitude of the next large earthquake will be from a 7 to an 8 according to the Washington Post.
Many schools have earthquake safety protocols set into place designed to ensure the welfare of students. One of the most common safety procedures is to line students up at a nearby open field away from structures at risk of collapsing. "Line up the kids and gather them at the football fields," Mr Voight said. It also helps keep track of students. After counting all of them, the school plans on keeping students until they are picked up by their parents or other legal guardian.
One major concern is the very real risk is that a student's designated legal guardian may die during the shaking. In this case, Mr Voight states the school,"Will hold onto the student until a legal relative picks them up or wait until child services takes them.¨
Another major risk after an earthquake is the availability of resources for survival such as food and water. Mr Voight mentioned that in the case of a catastrophe, MCHS campus has little food and water to provide. However, Santa Ana College has plenty of supplies to provide plenty of water and food to students and staff on campus.
To those students who don't know how to prepare and stay safe after an earthquake, they should seek more advice from the United States Geological Survey (USGS) for more information for help. It's also important to have a family evacuation plan to be prepared for the next big earthquake.
View Comments (1)
About the Contributor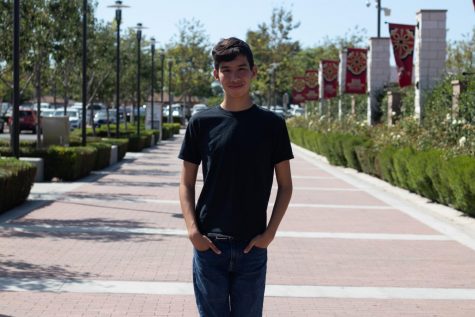 William Gallegos, Staff Writer




I love exotic animals, I like to skate, and I am in 4-H.