The Spellbinder's September/October 2019 Music Playlist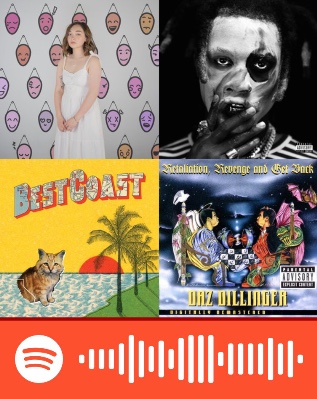 Hang on for a minute...we're trying to find some more stories you might like.
Hello everyone and welcome to a completely new feature the Spellbinder has decided to introduce this year. It consists of monthly music playlists that we, the Spellbinder staff, have created for the readers to listen to. Each month will consist of different themes. Since this is our first month implementing this idea, our theme for this month is our current favorites. Every staff member has two songs they shared for this month (one for September and one for October). Each staff member has a different taste in music so there's a little bit of everything in our playlist.  All songs can be found on Spotify, Apple Music, and Google Play Music unless otherwise stated. There will be a link to the Spellbinder playlist on Spotify. This month is our first month implementing this idea and we hope you enjoy it!
Here is the link to the playlist: https://open.spotify.com/playlist/2wPuwmnBJjTGAxfTW5uxuF?si=KKKgjxd3TQCo3p_uSuYuKg
Mrs. Storms:
mxmtoon – prom dress
Best Coast – Boyfriend
Franco Chavez:
Denzel Curry – BLACK BALLOONS | 13LACK 13ALLOONZ (feat. Twelve'len & GoldLink)
Daz Dillinger – Only For U (feat. Lady "V" & Big Pimpin)
Viviana Rivera:
Prince Royce – Stand by Me
Bryson Tiller – Don't
Alex Cervantes:
Lil Tecca – Ransom
Post Malone – Enemies (feat. DaBaby)
Emanuel Negrete:
Aaron Smith – Dancin (feat. Luvli) [KRONO Remix]
WILLOW – Wait a Minute!
Jordan Avila:
Dreamville, EARTHGANG & J. Cole – Sacrifices (feat. Smino & Saba)
Big Sean – No Favors (feat. Eminem)
Sahira Carino:
Saweetie – My Type
City Girls – Act Up
William Gallegos:
The Score – Revolution
Michael Jackson – Beat It
Maria Alegria:
BANNERS – Someone To You
chloe moriondo – Exhausted
Jamie Sanchez:
HONNE – Crying Over You (feat. RM & BEKA)
TWICE – Feel Special
Andres Reyes:
Dereck Pope – Us and Them (*Not on Apple Music)
Denzel Curry – CLOUT COBAIN | CLOUT CO13AIN
Jazmin Chavira:
Jon Bellion – Guillotine (feat. Travis Mendes)
Los Angeles Azules – Nunca Es Suficiente (feat. Natalia Lafourcade)
Priscila Castro:
Michael Jackson – Chicago
Michael Jackson – Whatever Happens
Alan Cuevas:
DaBaby – Suge
Mustard & Migos – Pure Water
Emily Corona:
Drake & Michael Jackson – Don't Matter To Me
Marvin Gaye – What's Going On
Lucia Martinez:
Santo & Johnny – Sleepwalk
Weezer – Undone – The Sweater Song
Jessie Ortiz:
King Krule – Slush Puppy
TWICE – FANCY
Maria Peralta:
The Flaming Lips – Do You Realize??
the pillows – LAST DINOSAUR (*Not on Google Play Music)
Daniel Salazar:
The Turtles – Happy Together
Frank Sinatra – I Love You
Christopher Garcia:
Feed Me Jack – Jelly the Queen (*Not on Google Play Music)
Jungle – Heavy, California
Genesis Lopez:
Lucky Daye – Love You Too Much
Lucky Daye – Misunderstood
Genesis Serratos:
Jaymes Young – I'll Be Good
Miguel – Girl With The Tattoo Enter.Lewd
Rebecca Guerrero:
Ruth B. – Lost Boy
One Republic – Secrets
Pedro Morales:
Kendrick Lamar – B****, Don't Kill My Vibe
David Bowie – Changes
Justin Memije:
Ruth B. – Dandelions
Healy – Reckless
About the Contributor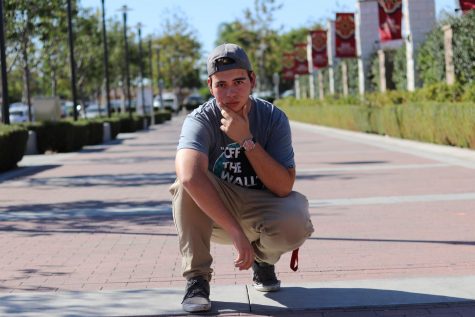 Franco Chavez, Sports Editor
Fun Facts:

I'm Peruvian.
I got my drivers license at 16.
My middle name is Danut.