Stress Express: Morning bus rides causes anxiety amongst students
You're at home checking Google Maps to see when your bus arrives at the stop. When you start heading off, you notice that you've forgotten something at home, and the bus is arriving soon. In this situation, you could go home and get your things and risk losing the bus, or accept the fact that you don't have your things. 
This situation happens often enough among students, causing unwanted stress in the morning. They are forced to be wary and attentive when preparing to go to school.
Students who take the bus in the morning have to find ways around their schedules in order to get to school on time. This sometimes means making decisions on what you'll need for the day, either brushing your hair or brushing your teeth. 
Ashley Garcia, a junior who frequently takes the bus in the morning, has a routine so she isn't late.
"I put a certain time on my alarm when I need to leave my house and when I should be at the bus stop to get the same bus every morning."
Garcia and other students make the sacrifice to put some things above others in order to get to the bus on time. Garcia had other strategies. 
"The days I need to pack my lunch in the morning I don't do my makeup and make sure to pack my school supplies," Garcia said.
Sophomore Leonel Funes says he tries to make the effort to get here on time, but other obstacles may get in the way.
"The traffic became so intense and made the bus late," he said.
Students aren't the only ones annoyed by unpredictable bus travels. Teachers are also struggling to keep students on-time. 
Teachers have opinions on students' tardies.
"If a student is late to a class once, I don't like it when they're habitually late. I don't like it because it either means them or their parents don't care. If they know the bus is going to come late they need to take an earlier bus."
Gerstman implies that it is the students' responsibility to get to class on time. Students shouldn't try to use the bus as an excuse for being late if they knew they had to make an effort to be early and on time.
Middle College students and teachers alike can agree that taking the bus could potentially become a troubling experience. But it rests in the hands of the students to try and take an early bus to ensure that they get to school on time.
About the Writer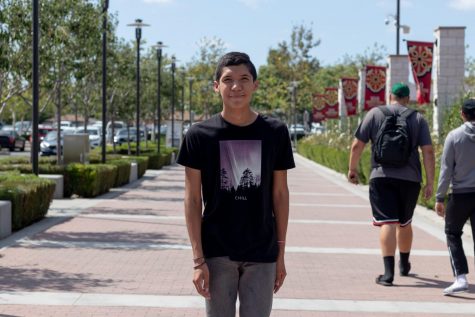 Daniel Salazar, Staff Writer
Fun Facts:

I can play 3 instruments.
I can draw Starry Night from memory.
I can program robots.