Why clubs die
Once a year, club rush happens. It's an exciting time for students as they decide what clubs they wish to participate in. Roughly 15 clubs set up booths, eager to gain new members. By the end of next month, only half of those clubs will remain. Why do some clubs thrive and others die? This has been a question asked for so long, yet it has no clear answer. 
There has been much speculation as to why clubs die in the first place, from lack of participation to just being able to put something on your college application. 
One answer Mr.You believes is that a club with only one grade in it might be the issue.
Chemistry teacher, Micah You,states, "One big thing is when all the club members are in one grade, so when they graduate no one is left to continue the club legacy." 
Furthermore, if only one person is passionate about the club, that could be a reason it dies.
 "Random Acts of Kindness's president, Elisa Olivares worked so hard for the club in 2017-2018, but when she got busy, no one else was able to help, so the club eventually died" said  You.
Former MCHS student, Jorge Mendoza, (class of 2017), witnessed a club die his last year here called Gamer's Club. 
"Most of the club being friends so when one leaves everyone starts to leave." said Mendoza
Additionally, some clubs' sole purpose is to be added to a college application to look more appealing.  
Gamers Club a popular club in the 2016-2017 year that consist of students in Mrs.Thomas' room to just plays games. Sadly the club died that year as well. 
"Gamers club was just for [college] applications. Angel Morales (Gamer Club president), made it because it was easy to create," stated Mendoza.
Senior Eric Ramirez has some words about the subject on why clubs die.
 "People aren't incentivized to be in the club and moreover, clubs have become a place for students to hangout rather than to be productive in the club." He said.
This means that students don't really care for the club they're in, rather they just want to hangout with friends.
High school clubs allow students to learn valuable skills and from eco club to musicians unite, there is a lot of knowledge to elaborate. Clubs require consistency to maintain their status, and it's quite easy for one to become lost. A great majority of these clubs become so pivotal in their efforts to contribute to our school, so it is not far fetched to believe that they can recover from "being forgotten." Regardless, all MCHS clubs mean something to our school and we would hope that they remain as part of our school's spirit. 
About the Contributor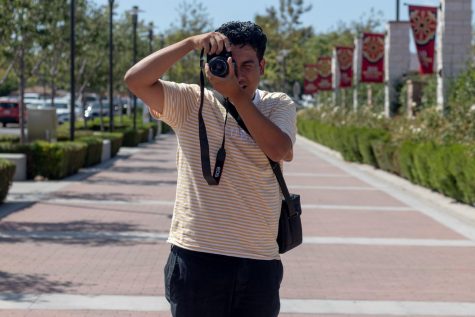 Alan Cuevas, Staff Writer
Fun Facts:

Up and coming rapper (Next 2PAC).
I talk to dogs.
I could eat the hottest wing at Buffalo Wild Wings.