Is the end near for television?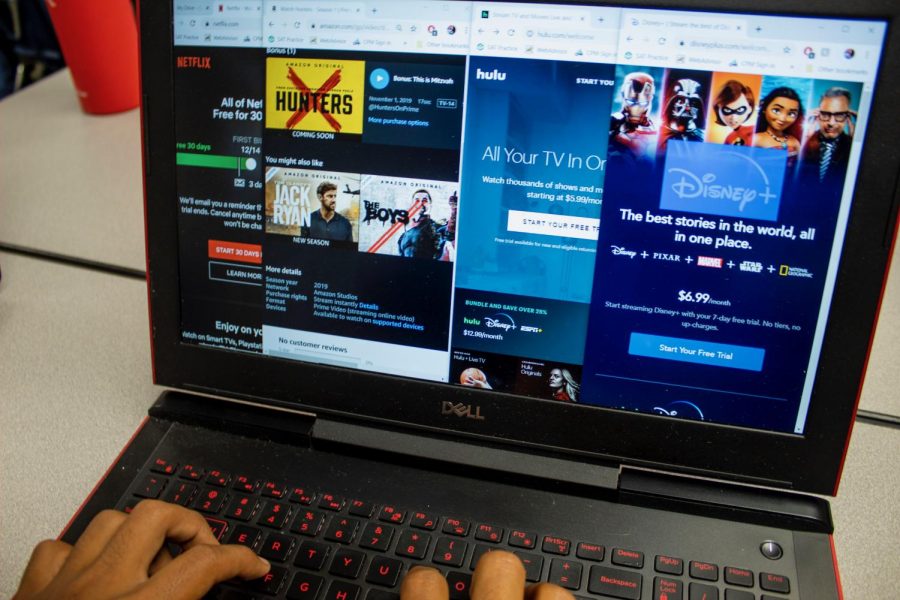 It's the start of your cold and rainy weekend. The thought of many would be to curl up with a cup of hot chocolate and watch your favorite show. 
Ten years ago, the only choice would be — drive to Blockbuster video or play an episode from your favorite TV show from the DVR.  Now, it's way more complicated. 
Netflix, Hulu, or Prime Video and many more are all competing to be that "go to" service. The only consequence with that scenario is that it is leading to the downfall of cable TV. Network television companies know that they are a dying technology and are doing everything in their power to stay relevant. But is it too little, too late?
Digital Media teacher Mr. Valenzuela remembers the first time he bought cable for his dial TV.
 "I remember the guy selling cable TV. The only door to door salesmen who people wanted to see because everyone would say yes to him," he said.
Television has drastically changed over the decades both in the way watched and purchased. Back in the 1980s cable TV was purchased the same way that one buys Girl Scout cookies, by a door to door salesman. This would be unfathomable in today's climate as people want everything to be available online a few clicks away. 
Freshman Ahmad Obeidallah, 14, is an avid watcher of streaming services. 
"I love Netflix. The ease at which I can watch my favorite shows make it a much better option for me as a student. Plus I can watch it anywhere which is something that Direct TV does not allow me to have," said Obeidallah.
Today's generation doesn't want to be constrained to a single TV screen like major companies Direct TV and Dish have been doing for years. Students want to be able to watch their favorite TV shows not only on the television but on their laptops and phones; this is a luxury that network televisions can not offer but streaming services can. 
Sophomore Jesus Garibay, 15, has both network TV and multiple streaming services. 
"I have both cable and Hulu at home. But I mostly just use Hulu because it has all my favorite shows and I can watch any episode I want at any time during the day. Honestly, I can't remember the last time I actually sat down to watch TV. If I do watch something it is on my laptop or phone," said Garibay.
The days of waking up Saturday morning and turning on the TV to watch the newest episode of your show are long gone. Streaming services have made that obsolete by giving users the ability to watch any episode from any season at any time. This feature is what has made streaming services so desirable as people today lead busy lives and don't have time to sit down for 30 minutes on a Friday night just to catch a new episode. 
Mr. V believes that Network TV has its days numbered with the way the streaming services have taken over home entertainment. 
"I truly believe that if network television don't change the way they operate they will be done. I saw the same thing happen with VHS tapes and Blockbuster. I really don't want this to happen with cable as I actually really like cable. But even I have to admit that streaming services are better and should probably be ahead of cable," said Valenzuela.
About the Writer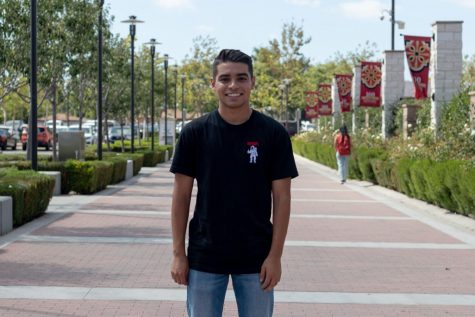 Alex Cervantes, Editor-in-Chief
Fun Facts:

I didn't receive a score on the SAT because I messed up my name.
I've worked with dangerous chemicals making solutions.
Fun fact...