Los Angeles Rams fan mourns his loss of the stadium experience
To many, the idea of paying $2000 for Rams season seats plus an additional $8000 charge for a seat license just to watch the games at home is insane. 
Brandon Williford and many other Rams season seat holders know this struggle. Due to the outbreak of the COVID-19 pandemic, professional sports leagues have had to play in empty stadiums. However, the National Football League (NFL) was the first league to allow limited fans to watch the games. Unfortunately for many football fans, they won't be allowed in.
Out of all the 32 teams that make up the NFL, only eight of them are letting limited fans enter the stadium, but the Los Angeles Rams are not one of them. This means that Williford and other season ticket holders are stuck at home and not in the new SoFi Stadium that was recently built. 
Fortunately for Williford, his payment will transfer for next season, but he said he would already like to enter the stadium.
 "I personally would feel comfortable going there in a packed stadium right now," Williford said, "but that wouldn't suit everyone."
Williford said there is no realistic way of keeping everyone safe in a stadium. In Los Angeles itself, there have been over 269,000 cases of COVID-19. A packed stadium of the capacity of 70,000 is the last thing the city needs. 
When asked what safety procedures he would like to see placed, Williford said, "To allow only a fraction of the season ticket members in and make everyone sit six feet apart while wearing a mask." 
These are the procedures for many of the eight teams allowing fans to watch the games in the stadiums. Williford also added that food should be delivered to the seats, so fans don't have to wait in line and interact with others. These precautions have been taking place and so far, there haven't been any announced cases. 
Even with the safety procedures taking place, a huge percentage of football fans have had to continue staying at home to watch the games. However, for many, nothing can replace being in the stadium.
"Games are much more exciting when you can feel the energy of others taking part in the same event," Williford said. "It's also great being able to see the players live on the field and being able to view the entire field and every angle without being subject to the cameraman."
Williford said he hopes there is a solution for fans to return to live sports and a preventative cure to make everyone feel comfortable.
About the Contributor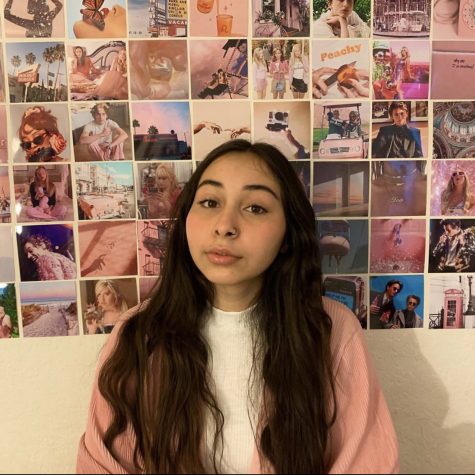 Jaquelyn Robledo, Staff Writer




I have a big obsession with boybands, I wear red almost every day, and I can name every baseball team out of memory.