How RBG changed the lives of many
"
She was the one who let women have abilities to do more in this country without the need of a man."
— Mia Romo
The "Notorious RBG" was a leader and a role model to many women of all ages living in the United States. Her death has caused a national debate on how and when to replace her, but many believe that she is irreplaceable.
Ruth Bader Ginsburg was one of many women who faced adversity growing up. She has changed the lives of every woman in America even though she has left us behind. Her legacy will never be forgotten.
You might not know who she is or what she did so here are a few things about her: 
The second woman to be appointed in the Supreme Court

Spent most of her career fighting for gender equality and women's rights

Founded ACLU Women's Rights Project in 1972

Voted in support of abortion & to marry someone of the same sex

Helped overturn the decision to end the Deferred Action for Children Arrivals (DACA) initiative 
Ginsburg was born on March 15, 1933, in Brooklyn, NY. She grew up in a lower-middle class family. Ginsburg's mother had taught her the value of independence and a good education. She was one of only nine women in a class with more than 550 men at Harvard Law School. She even had to take care of her child as well as her sick husband who also attended Harvard Law School with her. She was able to take care of both of them and graduate top of her class, defying all societal expectations for women.
Sophomore Kimberly Lopez believes societal expectations of women will not stop her from doing certain things.  
"No, even if they tell me to back down I won't because I stand for my rights since I like to stand up for myself plus 'we hold these truths to be self evident that all men are created equal.' This explains that we are all created equal," said Lopez.
Ginsburg was an inspiring woman. Despite many setbacks in her life she was dedicated to her work. She was diagnosed with colon and pancreatic cancer. Her husband even died and she still didn't miss a day on the bench. Instead of focusing on her aches and pains she concentrated on the court's work.
Ginsburg also paved way for women to get credit cards. 
She worked on the Equal Credit Opportunity Act of 1974 which "prohibits discrimination on the basis of race, color, religion, national origin, sex, marital status, or age in credit transactions."
Her unfortunate death will indeed have a major impact on women's rights and gender equality. 
Sophomore Mia Romo believes her death and absence on the court will have a major impact on women's rights and gender equality. 
"She was the one who let women have abilities to do more in this country without the need of a man. We were able to move forward but now I feel like we're going to go backwards with the new woman Trump wants to appoint," Romo said.
Ginsburg wasn't just another Supreme Court Justice, she was an American icon. She had achieved more cultural fame than any Supreme Court Justice before her. Her voice on the Supreme Court will be missed by many. One thing she showed us all is through time, dedication, and effort anything can be done. 
View Comments (1)
About the Contributor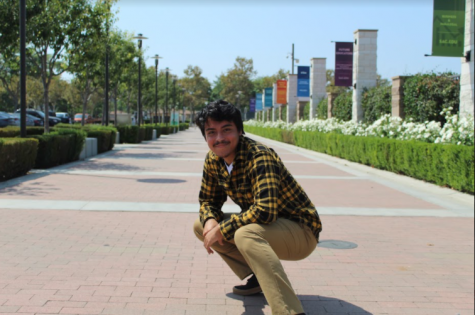 Noe De Santiago, Social Media Manager
I love Adam Sandler. I love to listen to any kind of music. I am better than Valerie at math.