Over 104 days of corona-cation and nostalgia has done well again
For many people growing up in the 2000's, summer vacation has always been fun for the most part, with bright sunny days, swimming at the beach, or relaxing under a shady tree. However, a day has never gone by without our favorite disproportional duo remarking on TV, "Ferb, I know what we're going to do today!"
After five years, Phineas, Ferb, and all their friends return in 2020 to make the most of their newest hit film on Disney+ aptly titled, "Phineas & Ferb: Candace Against the Universe." With mostly positive feedback, this original film proves that people can put a smile on our faces in spite of a current pandemic.
"Phineas & Ferb" is an animated series that ran on Disney Channel from 2007-2015 following the titular step-brothers as they make the most out of each day within their summer vacation by building an invention. These inventions are the result of their older sister Candace trying to bust them every episode while their pet platypus, Perry or as named by his boss, Major Monogram, "Agent P," stops the nefarious plans of Dr. Heinz Doofenshmirtz from taking over the Tri-State Area. The Flynn-Fletcher family can't know about Perry's secret, or else he will be relocated to a new household.
With over 200 episodes, the show surpassed "Kim Possible" as the longest-running Disney Channel animated series and has gained a cult following since.
During an uncertain time for all, and with theaters being closed, that sparked the creators of the series and voices of Monogram and Doofenshmirtz respectively, Dan Povermire and Jeff "Swampy" Marsh, to create an all new original film on Disney+ based on some unscripted ideas from the 2011 film, "Phineas & Ferb: Across the 2nd Dimension" and soon-to-be second film during the show's run that got cancelled. Some of the ideas are the attempts at humor including the infamous fourth wall joke nearing the third act of the film.
Nine years later in 2020, sometime before the finale, the usual formulaic premise of the series occurs with an invention by Phineas and Ferb vanishing before their sister even has the chance to bust them. Feeling upset, Candace realizes that the universe is always against her for attempting to bust her brothers. However, she and Vannessa get sucked into an alienistic ship onto the planet of Feebla-Oot where she is worshiped by a queen and claimed as "The Chosen One." The boys soon find out about the disappearance of Candace, and with the help of their friends, Dr. Doofenshmirtz, and unknowingly Perry, they travel across various planets in search of their sister before the Tri-State area is abducted by Feebla-Oot and their ruler, Super Super Big Doctor.
Senior Israel Rojas, 17, commented on the story stating that, "It still portrays that old Phineas and Ferb style."
Although the story is formulaic at the start, the film tries something new and different at the same time that allows for good jokes along the way. Probably the most noticeable was when Baljeet mentions that the universe can be simplified into its original source which cuts straight to the show's creators pitching the idea and the characters being aware of such.
Rojas also stated that he thought it captured the show's humor because it excels at the fourth wall being very reminiscent of a joke done before in "The Amazing World of Gumball."
There were also some nice visual gags with Doofenshmirtz trying to get back home using a chicken-inator replacing the furthest chicken from Earth. In fact, it's his inator that makes the climax, although a bit anticlimactic, still fun to watch. 
The songs are still as catchy as one would hope considering that the series gave many memorable tunes like "Gitchee Gitchee Goo" and "Busted," just to name a few. Most of them were quite effective to the plot like "Adulting," which is a nice duet about Isabella and Doofenshmirtz disputing amongst each other.
Senior Ivan Estrada, 17, stated that "Us Against the Universe" is an instant favorite of his because it's at that point where Candace realizes that she is not alone in this world and that being with your friends and family is what matters the most.
Estrada also stated, "Although Candace sees things differently, this song discusses that no matter the different points of view, they will continue to love each other." Considering that many individuals are in a lockdown forced to be home, the song, as well as the message of the film, was a nice reminder that people have their families and that they don't have to face a struggling time alone.
With Disney+ being a newer streaming service than others, Estrada doesn't mind more reunion-type movies like these to return for other successful series from Disney Channel. Although, he prefers at least five to ten years so that, "The audience can see the change that has occurred within that time frame."
So far, the film is at a 100% certified fresh on Rotten Tomatoes with an 88% of the general audience. IMDb even gave the film a solid 7.3 out of 10 and with that positive feedback from both critics and audience members, there is a likelihood that Phineas and Ferb won't be the only ones making a comeback anytime soon.
View Comments (1)
About the Contributor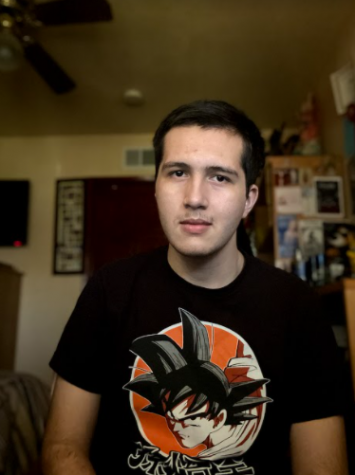 Victor Guillen, Staff Writer




I am 6'3, I'm currently loving the game Among Us, and I have an autograph of Tom Hanks.