Stepping up to the plate
25 K. 
25,000 baseball cards donated to one girl. 
A San Jose man donated his card collection to 9-year old Reese Osterberg after hearing she lost her collection in the Creek fire in late October. Kevin Ashford decided that instead of selling his vast collection of baseball cards, he would give it to someone who had lost a lot in the raging fires.
"It's October, so if you're a MLB fan, you know what that means – it's time to step up your game," CAL FIRE/Fresno County Fire officials posted on their Facebook page.
In late October 2020, during the devastation of the Creek Fire, the Fresno County Fire department decided to help Oserberg and her friends restart their baseball cards by starting a baseball card collection drive and asking for donations to be sent on social media.
¨I think the fires have caused unity to some extent, for example the volunteers that are helping may not have stepped forward if the fires weren't causing so much damage. Sometimes hard times upon a group of people can lead to more unity.¨ said junior Syed Naqvi.
Naqvi mentioned that he liked that even though the firefighters were risking their lives stopping the fires they were still helping the community in other ways. He said that he thought that their action to start this drive was ¨very wholesome and I hope the children have something positive to take away from the negative experience.¨
At the beginning of this month the Fresno County Fire officials posted their response to the overwhelmingly positive reaction they got from the community to help this cause. 
¨We challenge you to ´Step Up To The Plate´ and donate baseball cards to Reese and her friends that have been impacted by the devastating Creek Fire. You all sure did Step Up To The Plate with an overwhelming response to the baseball card drive. Not only have we received many baseball cards but also many heartfelt notes to the kids. We appreciate the generosity from the community.¨
Ashford may have hit it out of the park with his generous donation of cards, but other members of the community helped as well. The community came together to help all the children who had been affected by the fire and made them smile despite the devastation they endured.
Naqvi said, ¨If I heard this myself, I would try to show others the act of kindness, in hope of spreading positivity or inspiring others to do things of similar nature. ¨ 
Though Keven Ashford may have gone above and beyond for this drive, the entire community came together to help make kids smile after a devastating time. I guess this community really stepped up to the plate.
About the Contributor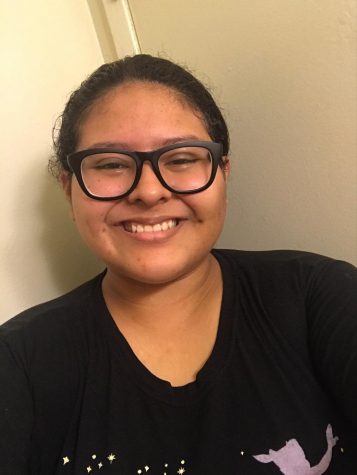 Rebecca Guerrero, Co-Editor-in-Chief
My favorite color is royal blue, I want to travel the world, and I love to sing with my niece.