Marvel Studios moves from big screens to small screen TVs with "WandaVision"
Breaking news! 2020 marks the first year since 2009 that the Marvel Cinematic Universe has not released a film or show. However, starting in January, the MCU will release a new TV series called "WandaVision" featuring Scarlet Witch, played by Elizabeth Olsen, and Vision, played by Paul Bettany, from the Avengers.  
Marvel Studios released a small trailer in September announcing "WandaVision" to be available to stream on Disney Plus. This show is the first of many in the next upcoming phase  of Marvel's Avengers series. "WandaVision" along with "Loki" and "Falcon and the Winter Soldier" are just some of the new content MCU fans will receive next year. 
We don't know what happened after the Avengers defeated Thanos. We especially don't know what happened to Vision after Thanos took the stone from him in "Infinity War." This new show will help MCU fans uncover what happens after. Although the new "WandaVision" trailer is less than two minutes long, we get a sneak peak of what's to come.
The trailer features Wanda and Vision reunited and recently married but in a time several decades in the past. On top of that, the trailer also introduces us to new characters who we have yet to learn about. 
Marvel Studios is infamous for releasing trailers with enough content to satisfy fans, but not enough that fans can figure out what is going to happen next. 
Fellow MCU fan, junior Andy Guillen stated, "We don't really know about the plot of the show, but I think it'll just be explaining what happened after." 
Guillen, who recently binged watched the Marvel Cinematic Universe films, is ready to continue this super hero journey with Wanda and Vision on Disney Plus in January of next year. 
Guillen stated, "If we can take into any consideration over the quality and like the budget of the show, I feel like Disney Plus streaming shows is something to be excited about." 
Another fan excited about watching "WandaVision" is senior Mary Serrato. 
Serrato stated, "'Infinity War' is one of my favorite movies and what happened to Vision was a tragedy but I'm excited to see him in action again." 
There was also an uproar in this trailer because fans have gathered that the show will not follow the rules of time and feature five different decades of sitcom-like events. The real exciting part is that this trailer also shows the Wanda and Vision superhero attire found in the comics. A lot of the Marvel comic book fans are raving about what Marvel Studios has planned with that. 
There is still a lot unknown about what we can expect from this show, but it will definitely be something to look forward to. On Jan. 15, 2021 there will be a lot of fans waiting to start the first episode of "WandaVison."
About the Contributor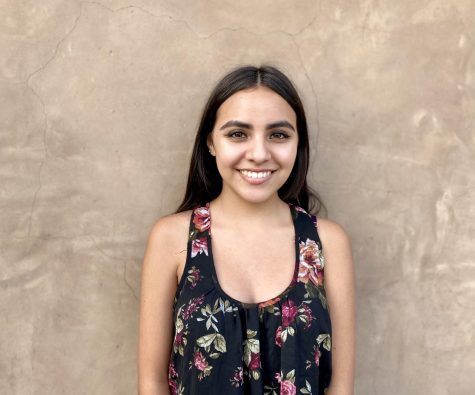 Fabiola Gomez, Staff Writer




My favorite animal is a llama, I love rings and I wear 10 of them on my hands every day, and I'm 5'0".