"The Mandalorian" review: The adorable baby Yoda has arrived to distract us from this pandemic
"Star Wars" has been out for decades and the franchise only seems to grow bigger each year. With an end to the sequel trilogy, many fans were left wondering what will follow after it. Disney has announced many different upcoming projects for the franchise and because of the release of "The Mandalorian," fans worldwide are anxiously awaiting to see what new content is right around the corner. 
"The Mandalorian" is a live action series that was released Nov. 22, 2019, and has since been flooded with positive reviews and feedback. It is set five years after the events of "Return of the Jedi" and the collapse of the Empire. "The Mandalorian" is a lone bounty hunter, portrayed by actor Pedro Pascal, with a strict code. He was hired to retrieve The Child but instead chooses to run and protect the child. He later finds out that he needs to return The Child to a race of enemy sorcerers, the Jedi. The catchphrase of the show, a saying repeated by Mando, the main character, immediately became one of many iconic phrases in "Star Wars" — "This is the Way."
Streaming only on Disney+, it is the first live action series in the "Star Wars" franchise. The show has proven that "Star Wars" has a bright future on TV. Less than two weeks after its debut on Disney+ it had officially become the most watched show in the U.S. across all streaming platforms. It's action packed, fun for anyone to watch, and creates a nostalgic feeling for the Original Trilogy. 
Freshman Saul Miguel explains what makes "The Mandalorian" so enjoyable to watch.
"It goes deep into the Mandalorian history and you don't have to be a full 'Star Wars' fan to enjoy it," said Miguel. 
It introduces a new character and a fresh new story to the Star Wars Universe. Many people thought the ending of the sequel trilogy was controversial and seeing this new series is a breath of fresh air for them.
One of the main attractions of the show is The Child, who people refer to as "Baby Yoda." His first appearance swept the internet and many memes were made of him. The internet also gave him the name, "Baby Yoda" due to his resemblance to Jedi master Yoda. "Baby Yoda" has the same features of an infant that makes us develop a sense of love and care for him. His round head and big eyes makes him impossible to miss; not to mention he's 50 years old. It is later revealed that his real name is Grogu. He is limited due to his youth so he stays in his pod and watches from afar as the Mandalorian takes down enemies that are trying to take or harm him.
Sophomore Christopher Reyes explained what makes the show stand out compared to other "Star Wars" shows.
"Show-wise, they've all been cartoons but we actually see a realistic turn, of course it's going to feature CGI. It also gives us an opportunity to see characters like Bo Katan or Ahsoka Tano as an actual person," said Reyes.
So far, the show is at a 92% certified Rotten Tomato and an IMDb score of 8.7 out of 10. The Mandalorian keeps on exceeding marks and will continue to do so until the end of the series. 
"I would definitely recommend it to others. I found it more entertaining than most of the movies and who doesn't love Baby Yoda" said Reyes.
Another series that "Star Wars" fans are waiting for is the "Kenobi" series, said to be released in 2021. With the continuation of "Star Wars" projects being worked on the "Star Wars" fan base is in for a treat. However some productions have been postponed due to the coronavirus so we will have to be patient. It won't be long till we see more action packed movies and series on the TV or big screen.
About the Writer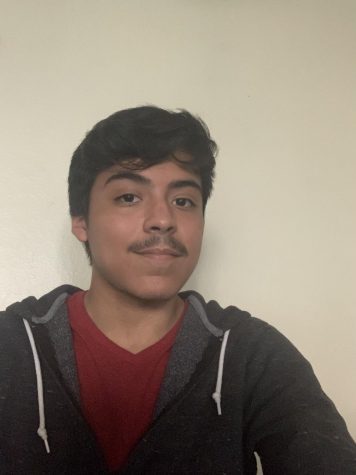 Noe De Santiago, Staff Writer
I love watching "Star Wars" in my spare time, I love listening to music, and I sleep whenever I am stressed out.