A Covid Christmas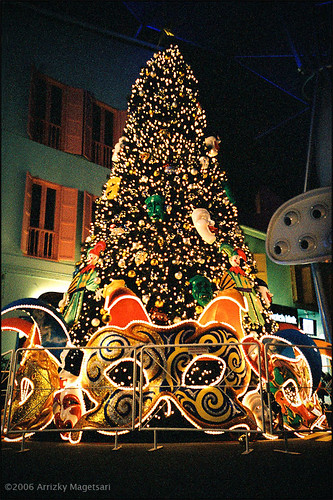 For months, many of us have been stuck inside our homes and missing out in the free lifestyle if there wasn't a virus. Unfortunately, many of us haven't been able to see each other on the most important days, Easter, 4th of July, Halloween, and more. A world without celebrating is boring, but what does that mean for one of the most important holidays of the year, Christmas. 
For nearly a year, millions of people have been isolated from the world of socialization. It's as if going out for some fresh air feels like committing a crime during these times. As the holidays are coming right around the corner, many question whether it's important to be safe at the cost of missing out on Christmas.
Staying at home for eight months, Gloria Parra-Diaz, expressed her initial concerns about safety.
Diaz stated, "One of the main concerns I have and I'm sure many others do as well is getting infected with the Coronavirus. Especially on days like Black Friday. We would have to worry about being 6 feet apart from someone or having a mask."
The United States has been on lockdown since early March. California has been careful about the way it approaches the virus. Holidays such as Easter or 4th of July, caused cases to spike rapidly. However, what makes the pandemic even worse is that COVID-19 is more contagious in the winter compared to the summer.
Shopping for gifts is complicated due to the pandemic. Due to the fact that the virus is more widespread in winter, cases will rise around Christmas as many people will flock to their local stores to get gifts for their families. 
However, shopping at stores will take a lot longer thanks to guidelines to keep everyone safe. Many stores will only operate at a limited capacity and many people will take a while choosing which products to buy for their loved ones. 
Many people do not believe that the virus is real due to various reasons which can cause anger among several people. Throughout the year there have been many anti-mask protests occurring in various parts of the United States.
 "Many people here in Orange County are very careless when it comes to obeying the safety measures of COVID. As a matter of fact, that's the reason why Orange County has reached the purple zone for COVID," said Diaz.
Junior Lillian Le, 16 years old, said that Christmas hasn't been a major deal for her, but she does understand for many that this Christmas won't be the same. 
"Christmas hasn't really been a major holiday in my life; I feel like I won't be affected by these new  guidelines, but I can feel why people are upset about it. I think that Christmas should be primarily celebrated on a low when it comes to parties and gifts. At the same time, you have to enjoy everything you have ," Le said.
To add on, the pandemic has caused many people to lose their jobs and earn less money. This is a major problem for many that celebrate Christmas, since a lot of their budget is based on buying Christmas gifts at the end of the year.
Sophomore Kaithlyn Gonzalez, 15 believes that the prices for Christmas gifts should be lowered this year for families to afford to buy presents for their families.
"They will disobey Covid-19 guidlines because it's Christmas, a time of the year where presents are given and lots of food is made for all to eat," Gonzalez said.
Furthermore, many people worldwide celebrate Christmas with their family and friends. However, due to the rapidly increasing cases from the West Coast of the U.S to Europe, it seems that our usual Christmas routines will either be cancelled or have an alternative approach. Many of us will have to spend a very uneventful Christmas in order to stop cases from rising and to keep  our loved ones safe. Many people will have to be under that constant reminder that they need to obey the rules.
"Christmas will definitely be impactful. Many will either get infected or caught for having too many people in one space. It'll be a weird and unusual Christmas for all," Gonzalez said.
View Comments (3)
About the Contributor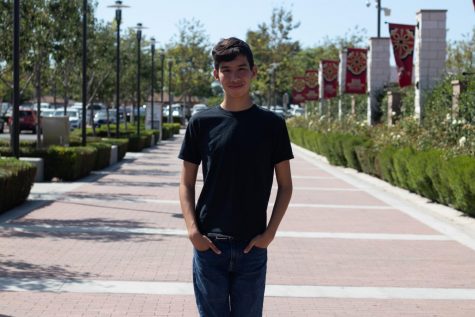 William Gallegos, Staff Writer




I love exotic animals, I like to skate, and I am in 4-H.