Parties and pandemic: When the two don't mix.
You know what it's like getting ready for a party. You shower, put on your best clothes, do your hair, and maybe even bring some of your own food to share. However, the circumstances of 2020 have given this routine a couple extra steps; you put on your custom-made face mask and bring your essential bottle of hand sanitizer. Also, the guest list has been cut down to 25%.
COVID-19 has had an effect on everything we considered to be normal, including our celebrations. Ever since the pandemic began, the CDC has had guidelines in place if we ever made the decision to host or attend parties. Guests from different households need to be at least 6 feet apart from each other, everyone in attendance needs to be wearing a mask, and there is a capacity that cannot be passed for the number of people. The virus can be spread through breathing the same air as someone carrying the virus within 6 feet of each other.  
Even as the cases have surged, there are still many parties being held. 
Rosie Rudd, a Santa Ana resident, attended a party on Halloween, with about 80 people in total. 
"There was social distancing, but because it was a family thing, I don't think we took those (the CDC Guidelines) into consideration which we should have, but we didn't. There were some people here and there wearing masks, but for the most part, people tried to keep their distance," said Rudd. 
Rudd lives with her husband, Jon Rudd, and her parents, all of whom are at high-risk for contracting COVID-19 due to their medical conditions.
Although parties are extremely dangerous to be attending, people find that not going to parties might strain their relationship with loved ones. With the lockdowns and the quarantine that's lasted months, there might not be many opportunities for anyone to see their friends or extended family.
"I think this has affected our family relationships. The only time when we really see each other is when it's an emergency. A party is kind of like a 'Hey!' where we just get to relax, and just be happy," said Rudd.
"I know that my brothers and my sisters and their children are taking COVID very serious. Though some of us were a little skeptical about going, just for the fear of it, but again, family is important, so I showed up," stated Rudd. 
However, it's important to still acknowledge the dangers of going to any gatherings. Rudd said that she and her siblings and their children were all taking this pandemic very seriously, and that she was almost not going to attend, because she had to come home and still help take care of her parents and her husband. 
According to the Washington Post, 15 members of the Aragonez family in Arlington, Texas all had been recently infected with COVID-19 after 12 of them had attended a small indoor birthday party. Nobody at the party was wearing a mask. It's not as if they didn't take the pandemic seriously; they claimed that they just fell back into their old habits during the celebration. After the party, every single one of the attendees had tested positive for COVID-19. One of them even had severe pneumonia in both of her lungs. Thankfully, she is at home and she's recovering.
If you're going to a party, wear a mask and please stay 6 feet away from people you don't live with. 
View Comments (2)
About the Contributor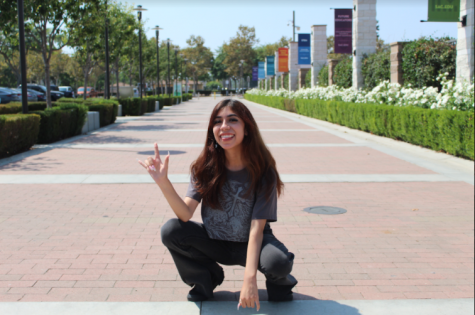 Valerie Chavez, Staff Writer
I love the color red, my favorite guitarist is Prince. I'm also better than Noe at English.