Are we ready to go back to school?
As the Covid-19 pandemic soon approaches its conclusion, it is seen that many of us would have to do a lot of catching up with the people we love and know. 
However, due to the fact that we haven't seen each other in person in a very long time, it is debated whether or not we are ready for that. During the time in lockdown, many of us would have lost our social skills as we never said a word to anyone outside our households. 
In fact, according to the New York Times it states that, "People separated from society — by circumstance or by choice — report feeling more socially anxious, impulsive, awkward and intolerant when they return to normal life."
This has implications for students returning to school from distance learning.
Whether that is the case or not, the lack of social communication for a year would probably leave a strange and awkward relationship between students and the teacher. In fact, the most communication between teachers and students is answering questions through a screen. 
Junior Andy Guillen, 16 years old, said that returning to school would take time to adjust. 
"It would feel weird. To arrive at school on time I would have my alarm set for 6 a.m and be exhausted when I wake up from going to sleep at 11 or 12. The long periods of lockdowns and no worries has messed up my sleep schedule so it feels extremely early for me to just go to sleep at midnight," said Guillen.
To add on, the longevity of the pandemic may have caused people to become anti-social in many ways. Such as the fact that many people will try to avoid personal contact with people when they step a foot outside their personal bubble. Many people don't know what to say once they meet someone in person for the first time, as if it were one of those awkward moments where you hear a cricket in the background like in a cartoon.
Senior Vanessa Rivero, 17 years old, also believes that returning and adjusting to in-person school could take some time. 
"Honestly I think it's going to be somewhat hard. I believe that I have gotten used to the routine I have at home. It would probably take me a while to get used to and especially with being cautious and everything," said Rivero.
Furthermore, even if schools were to reopen, it would still be difficult trying to communicate with the teacher and the students. Many masks are known to humidify when worn for a while which makes it uncomfortable for the student.
"Some challenges would be having to wear a mask for hours straight. I have gotten used to masks but I still need to take a deep breath every once in a while. And masks make glasses very foggy," said Guillen
Senior Isabel Ortega, 15, believes that the process of reopening schools would prove difficult to adjust to.
"I think keeping masks for so long can be uncomfortable which may distract one from actually learning. Or for some it may feel 'embarrassing' because of social standards. I think it's a matter of individual basis," Ortega said. 
Ortega said that returning to school from a long hiatus has its own benefits and caveats. 
Ortega was asked about how school will feel once everything reopens.
Ortega said, " I think that post-lockdown it won't ever 'go back to normal' because of all we have learned and experienced through this time. I think there will definitely be changes in our society and how we run as a community. I think as close as we get to 'normal' it will be great to feel because we'll feel that sense of assurance and comfort."
However, this isn't always the case. Not everyone is built the same way, in fact some people won't even feel nervous when they see other people for the first time.
Junior Giovanna Nieto, 16, said that returning to school is exciting.
"I think it'll be very exciting mostly because you can finally go out with friends and family to restaurants or just to hang out wherever so I'll be looking forward to going back to normal."
Returning to normal will be a hard and complex task. Many people lost a lot of opportunities to do what they want. Such as the fact that high school seniors never had a proper graduation or even a chance to have a memorable year as they head to adulthood. 
"To be honest I feel like it'll be the same, it was really hard these months not seeing any of my friends but I think it'll be exciting to see how everyone's changed," said Nieto. 
View Comments (2)
About the Contributor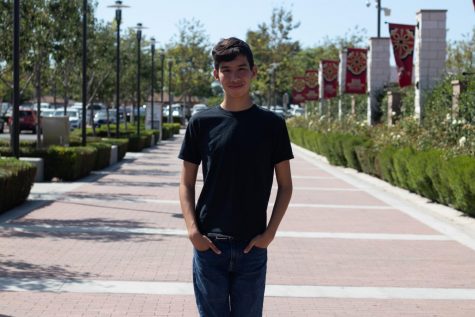 William Gallegos, Staff Writer




I love exotic animals, I like to skate, and I am in 4-H.