From beaters to heaters, cop or drop, a step into the sneaker culture
From being originally made of leather and straw to now a wide variety of crazy materials, sneakers as well as the culture itself has greatly evolved over time. Sneakers are no longer an item of clothing we wear, but instead they have gained much more meaning and purpose behind each design. To those that might be unaware of what the sneaker culture is all about, the best way to describe it is a mix of everything. This is a subculture where different ideas and people come together to create a shoe that is interesting and unique. One reason people get into the culture is because there are so many shoes out there that can fit anyone's liking and taste. 
Senior Mark Roman gave his personal experience as to how he got into the sneaker culture. 
"I first started getting into sneakers when I started playing basketball. These different players had all these different shoes, so I just began remembering the names and finding them in stores. I started buying these shoes, and my love for them only grew from there," said Roman.
If you ask anyone in the sneaker culture what's so crazy about the whole culture, the one answer they'll always give is the resell market. Every release, hundreds of thousands of people sign up for raffles online and in-stores. Unfortunately there aren't enough shoes made for everyone, so some people have to buy the shoes they want on the aftermarket. Those that were able to win shoes usually resell them for at least twice the price of a product in order to make a profit. 
For senior Chachi Martin, she had mixed emotions towards people selling shoes at crazy prices. 
"It's sort of a love-hate relationship. Shoes are limited and everyone wants them. But to those that actually want to keep the shoes, they can't get it because of all the people buying them just to sell. But it's also understandable why people do this because they're able to make a good amount of money back," said Martin. 
Celebrities have a huge impact on the sneaker culture. Most of the shoes today that gain a lot of popularity usually have a celebrity's name attached to them. Take hip hop artist Kanye West as an example. His sneaker collaboration with Adidas, called Yeezy, has gained a mass amount of following with every release selling out. Kanye is one of the richest people alive today, and it is estimated that he has made over one billion dollars in sales with his Yeezy line. Travis Scott is another artist, alongside many others, who have released sneaker collaborations of their own which has gotten a lot of people hyped in the sneaker culture. 
"A lot of these shoes would not be as famous if a celebrity's name wasn't attached. Some celebrity shoes are pretty ugly… the name definitely adds value," said Roman. 
As mentioned earlier, shoes have a much deeper meaning and purpose to them than before. A lot of companies are developing shoes made of recycled materials in order to help with the world's pollution problem. One of Kanye's shoes for example, the Yeezy Foam Runner, pushes towards sustainability by using a mixture of EVA foam and algae to create the shoe. Nike itself has also created the FlyEase shoe which requires no hands to put the shoe on. This is their first step in creating shoes for people who may not be physically capable of wearing/putting shoes on. 
"I think society has now cared for the environment more than ever before. For shoes to now be more environmentally friendly is really important because it helps push out that message of sustainability. Same thing goes for Nike's shoes. It's great for them to do this because it shows that shoes aren't just made for certain people, they're for everyone," said Martin.
Just like us, sneakers are evolving. Instead of just being another item in our closet, there's now a meaning behind every product. And there's a whole culture out there that not a lot of people realize exists. If looked into, people will find a sneaker that's perfect for them and meet a lot of new people.
Leave a Comment
About the Contributor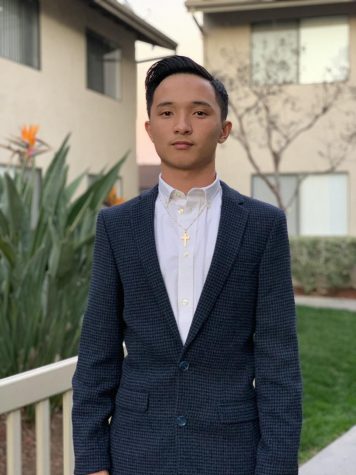 Jason Espiritu, Sports Editor




My favorite sport is basketball, I love working out, and my favorite food is pizza.