Senior thoughts on uncoming graduation!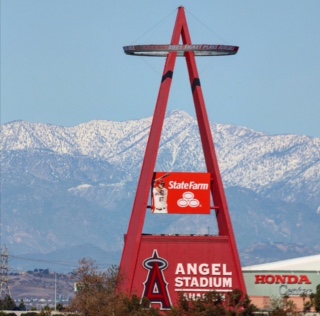 You're sitting at your normal, everyday green lunch table at Middle College. The weather is a bit cold and rainy, grey clouds blocking the sun. It was an average day in March when the news hit.
"Due to coronavirus, schools are being forced to shut down temporarily, we will be back in a month."
Only it wasn't a month; the pandemic prevailed for another year and a half leaving seniors feeling like they've missed a huge part of their high school experience. 
The transition from in-person to online school was a difficult change for many students and staff. More than ever, seniors felt alienated from daily activities with friends and peers, staring blankly at screens feeling unmotivated to do school work. I know I am guilty of this as well, with the freedom that accompanies school from home allows more work and missing assignments to pile up. Without the social connection of in-person school, a large variety of students didn't feel the "point" of participating online. Senior year is when a student can finalize their time at high school and prepare for university, a transitioning point from teen to an adult. 
Senior Israel Rojas said, " I'm excited for graduation because it'll be a nice change compared to virtual school."
University acceptances have been the single thread that many students were relying on. While some are heading off to different schools, graduation is possibly the last time we'll see our high school friends. Though we have not had enough time to cultivate more memories with our friends, the thought of finally putting long term goals into motion is certainly exciting for some.
Senior Jose Guerrero said, "I might not graduate with an AA so graduation is painful."
Family responsibilities have also increased throughout this pandemic; what we once thought was the time for grad nite and other fun activities with friends was eventually replaced with having to take care of siblings, helping our parents, and being trapped in an enclosed place with no peace of mind. Having no time to go outside or be with friends has also caused strain on our perception of graduation. 
Though we have experienced a grand change in pace from the class of 2019, we were still able to experience prom and in-person graduation. People are also excited to experience university life, which will hopefully be a better change from virtual learning. 
Senior Christina Pate said, "I'm happy about graduation. I don't know how to feel about sharing that moment with Loren and Chavez."
Some final thoughts from seniors included the feeling of watching one of the best years of their life fading away into oblivion. 
Senior Daisy Pina said, "Graduation seemed way too quick, but it's going to feel awesome getting my diploma finally."
Senior Andres Vergara said, " I'm excited to graduate but sad that I'm closing a chapter in my life."
Senior Mary Serrato said, "I hate that it's not the ideal senior year, but we got more than the class of 2020 so…"
Leave a Comment
About the Contributor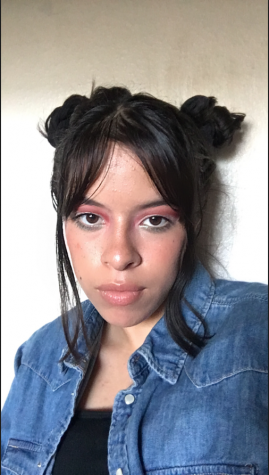 Raquel Hernandez, Staff Writer
I like drawing, My favorite band is The Strokes and I shaved my head last year.