Thank you, Mrs. Jimenez
Middle College will miss you. 
Mrs. Jimenez, our office registrar, is retiring. She has worked at the school for many years. She has done so much for everyone, and all her hard work and dedication is truly appreciated.
We asked our school counselor, Mrs. Espinosa, to share a few things about Jimenez. Espinosa has known Jimenez for about 30 years. They first met when they both worked at Valley High School together. She has enjoyed working with Jimenez over these years. 
"I remember we participated in a school assembly at Valley High School. We dressed up and did a song and dance performance to the song 'Side by Side' with a group from our Counseling Department. It was a lot of fun practicing and performing together!"
This is Espinosa's favorite memory with Jimenez. It sounds like they had a lot of fun. Espinosa wishes her all the best that life has to offer in the future!
These are a few messages from our teacher to you.
A message from Mr. Curtis:
"Thank you, Letty, for being such a caring, supportive, and bright light in this world! We'll miss you more than you can know!"
A message from Mr. Valenzuela:
"Eddiiiiiiiieeeee is so sad to see you go; MCHS now has a big hole in the office.
I hope that retirement will be a new adventure for you and your family."
A message from Mrs. Storms:
"You have always made me feel like family. I will always cherish being called 'Tormenta.'"
Thank you for all that you have done for Middle College. Wishing you nothing but the best! Once a wizard, always a wizard!
Leave a Comment
About the Contributor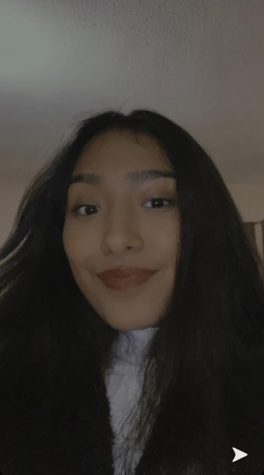 Itzel Quiroz, Staff Writer




I have over 20 pairs of sneakers, I love watching "The Simpsons," and my sisters and I all have the same initials (I.Q.)