Wizards found fun in quarantine
In recent times we have found ourselves having more time than we know what to do with. It has given us leeway to find new hobbies or even pick up old ones which we may have abandoned due to lack of time. Whether it be listening to music or exercising, all of us here at Middle College have found different ways to kill time.
During COVID, students found themselves with more time as a result of the more lenient class schedules. Being stuck at home has also meant we weren't able to do the same activities we would do before quarantine. To adapt, we picked up new hobbies to distract ourselves during this boring time at home.
Senior Gabriel Reyes found himself growing an enjoyment for gardening with his friends.
He said, "I likely wouldn't have gotten into gardening if it weren't for quarantine because my friends from a different school got me into it. I spent a fair amount of time with them during quarantine catching up on stuff."
He said he was able to "relax and sleep a lot more."
"Besides those two I was able to organize my room and get everything ready and prepared for my senior year," said Reyes.
Hobbies like this were a great stress reliever for him. Even with in-person class resuming he gained something out of this hobby.
"Gardening helped me like the sky more because to me they go hand in hand. Gotta have a nice sky to go with the beautiful plants," said Reyes. He was also able to go into his senior year as prepared as possible because of all the extra time he had.
Students aren't the only ones who've seen a change in their schedule. College Bound advisor Selena Perez-Duran shared her experiences during quarantine.
Perez says that she has seen herself having more free time as a result of not having to drive to work and not being able to go out much. More free time allowed her to fit in a new hobby into her busy schedule.
She said, "One hobby I was able to pick up during quarantine was make-up," said Perez. "I also spent a lot of time watching YouTube videos and learning new techniques. At times I would practice on my sisters, and I did see an improvement in my make-up looks."
Perez said, "Life for me slowed down a little during quarantine which allowed me to do things that I didn't get the chance to do before. I don't think I would have picked up my interest in make-up since I was always very busy with school and work. Doing make-up looks takes time."
Our teachers have also been up to some interesting things. Mr. Camacho gives us an insight to his day-to-day quarantine life.
Camacho says that quarantine has given him extra time to increase the amount of time he was running. He also says he was able to read more books like "Morning Glory" and an autobiography by Rafael Nadal to name a few. He says he was also able to spend a lot more time with his daughter as a result of staying home all day.
"I found myself having more time as classes were a lot shorter, and I didn't have to commute," says Camacho.
"I did these hobbies as an outlet from all the stresses of quarantine," said Camacho.
Although most found themselves having extra time, it came at the cost of other hobbies they weren't able to do as a result of staying at home.
"I wasn't able to go to the library or the gym for a long time when quarantine started," said Camacho.
Students and staff alike here at Middle College high school have been up to some pretty interesting things. Quarantine was a pain for most but even through the distant learning and social distancing, we've all found different ways to kick back and relax among the chaos.
View Comments (1)
About the Contributor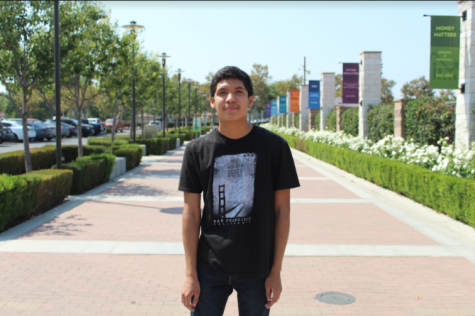 Daniel Salazar, Staff Writer



I play piano, I've got two german shepherds, I know some Indonesian.