"What the FAFSA?": Seniors begin their college application process
It's October 1 and FAFSA and CADA have opened. Seniors begin to log onto the financial aid website to begin the application. Suddenly stress fills the room as loading screens emerge. 
The stress of senior year has started to grow as seniors apply for financial aid.
Senior Leslie Rangel felt particularly worried about applying. 
"I feel a little scared about not having all the information I need or possibly messing up something on the application," Rangel said. 
This is a common fear during the FAFSA application season. 
According to FAFSA, students apply with this application for federal grants, work-study, and loans. It helps the colleges and states give adequate aid for each student. 
FAFSA asks for a lot of personal information regarding the financial background of the students' families. 
According to the FAFSA website, "Records of Your Assets," is needed from the student. This would include things like their savings account and investments.
There were also questions that were unfamiliar to the students. 
Rangel found the question about the selective service to be a bit strange to include in a financial aid application. 
Along with the student's financial information, it asked for the parent's information as well. 
Parents had to ensure they gave their students their 2020 tax returns. This would include their 1040 tax form and W-2 information. 
Parent Maria Rangel has two children applying for FAFSA this year. She knows how important applying for FAFSA and CADA is. 
"I think it's a very good thing to do because it gives our kids more hope to go for their dreams," Rangel said.
FAFSA gets students a step closer to starting their college careers. 
Even though the process might be difficult, is it all worthwhile. 
View Comments (2)
About the Contributor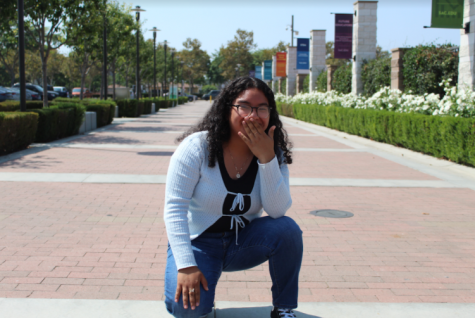 Maria Alegria, Co-Editor-In-Chief
I love my dog, Roxy. I'm left-handed. I live in a blue house.