Fashion's Biggest Night Out: The unusual, the glamorous, and unexpected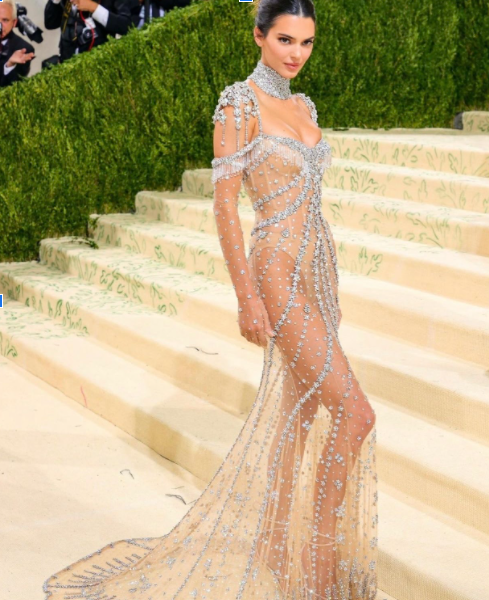 Celebrities, artists, and influencers attended the well known annual fashion event, the Met Gala, at the Metropolitan Museum of Art Costume Institute in New York City on Monday, September 13. They exhibited their most extravagant look to fit this year's theme, "American Fashion." The flashing lights of the many photographers made sure to capture every angle of all the glamorous fashion looks. The reporters also made sure to get an insight of the different styles and fashion designer pieces displayed by all the stars and their idea of how they correlated with American fashion.
After a year of not being able to participate in the Met Gala, this year's captivating looks had the media gossiping with endless comments to share on celebrities' appearances. It's always interesting to catch a glimpse of different celebrities as well as the thoughts and opinions of the public.
Senior Christina Magana shared her opinion on an outfit she thought was not appropriate for this year's Met Gala theme. 
"I don't see a connection to American Fashion with Kim Kardashian's outfit. It looks creepy and more of a Halloween theme. I think she should have incorporated more elegance into the theme because after all, many people look up to her and her fashion," she said.
Kim Kardashian's outfit was very striking and was confusing to many as to how it correlated with the theme, however Kim Kardashian seemed to be confident with the theme as she captioned her Instagram post, "What's more American than a T-shirt head to toe?!"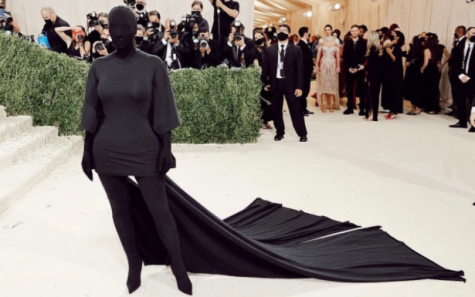 "I think these celebrities were representing a bigger look of what they wear on a daily basis in a less extravagant way," senior Jaylani Juarez stated. "Rihanna's outfit really stood out to me the most because she looked wrapped in a bed cover with pockets while still managing to look distinctively fashionable, the certain jewelry accessories really complemented the outfit," she said.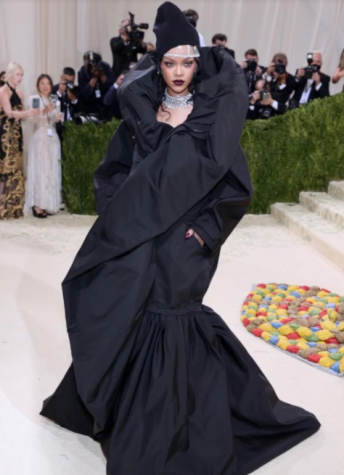 The variety of different looks portrayed simplicity in their own way and certain luxuriant factors made their outfits exquisite. Some artists even showed up with looks that were an unusual style for the artists.
Senior Jessika Rivera stated, "Billie Eilish had an outstanding dress which I feel really surprised everyone since she took her style to a whole new level knowing that her sense of style is usually different; she went from baggy clothing to an extravagant stunning dress."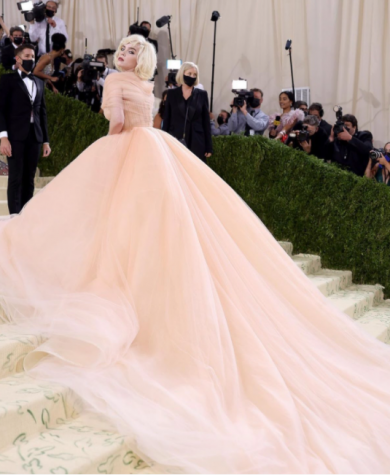 The entire fashion event is blindsiding and unexpected with the many looks being displayed. Fashion's biggest night out is the exhibition that allows us to take a deep view into celebrities' true sense of style. It allows for them to gain much publicity in a private and relevant way. The designer pieces are endless and every year they fashionably give out their best outfit through  the night. Even though various looks are bizarre, they are definitely very compelling.  
View Comments (2)
About the Contributor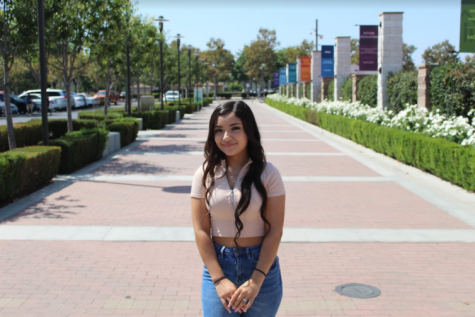 Kimberly Campista, Staff Writer



I'm taking three college classes, I have 1 brother and two sisters, and my favorite food is pasta.