More than a makeover: it's animal abuse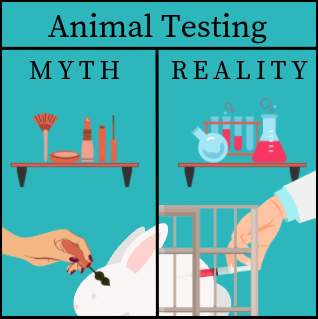 Lipstick, mascara, eyeshadow, perfume, shampoo, moisturizer, nail polish.
These are cosmetic products that are utilized in our daily lives. All of this sounds harmless until we realize that they are the same products that might have cost a life. 
According to PETA, more than one-hundred ten million animals die each year from animal testing. In other words, each year, there are approximately one hundred ten million animals that become victims of chemical torture. 
Although animal testing is not required to prove the safety of cosmetic products (China being the exception), companies continue to utilize animals such as rabbits, mice, and guinea pigs to assess the safety of new ingredients. In these assessments, animals experience skin and eye irritation evaluations where chemicals are dripped to either shaven skin or eyes with no pain relief at all. Aside from these experiments, continuous force-feeding studies are conducted where animals are given doses of chemicals to look for health hazards.
MCHS biology teacher Laura Compton shares her first encounter with cosmetic animal testing.
"In high school, I heard a lot from speaking with my mom. One of her first jobs was for a company that did animal testing and she hated it. She would see dogs come in, then bags come out," said Compton.
Not only are the tested animals not protected under the Animal Welfare Act, but their deaths are also not included in official statistics. Therefore, it is difficult to know the real number of lives lost to cosmetic animal testing.  
"Unfortunately, we live in a capitalistic society where it's all about profit, so these larger companies see them as dollar signs, not as lives," said Compton.  
Not to mention the results from these assessments are unreliable in regards to humans since the reactions of animals are difficult to apply to humans. In fact, The Humane Society of the United States explained how consumer safety is not guaranteed with cosmetic animal testing since these assessments have scientific limitations due to animals reacting differently when exposed to similar chemicals. Thus, cosmetic animal tests, such as force-feeding studies, are unnecessary since the results can under or overestimate human health hazards.
We have to realize that cosmetic animal testing is more than a simple makeover, it's abuse. Becoming informed about cruelty-free companies is key in preventing the continuation of cosmetic animal testing. A partial list of popular cosmetic brands that are cruelty-free includes Elf, Colour Pop, Lush, Too-Faced, Glossier, Tarte, and Covergirl. We can also look for the Leaping Bunny logo on products or check the Leaping Bunny guide to search for cruelty-free companies. By transitioning to purchasing cruelty free-products, we can begin to help put an end to cosmetic animal cruelty and most importantly, prevent animals from becoming victims of abuse.
"I would rather be putting something on my face that I know has not harmed something else," said Compton.
About the Contributor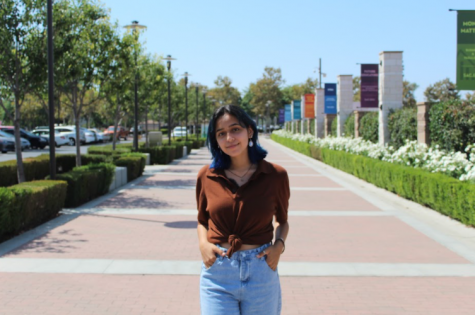 Yarethsi Leal, Staff Writer



I currently have 7 ear piercings, I'm an only child, and I have a rock collection.