Astroworld became a fatal tragedy
What was expected to be the most gratifying memorable moment for many turned out to be the most unexpected moment closest to death. On November 8, 2021, one of the most listened to rap artists, Travis Scott, held a concert in Houston, Texas. With a venue of only 20,000, about 50,000 fans attended the concert. The uncontrolled rage had the crowd heightening in chaos and what was supposed to be a good time became a dangerous risk to those within the crowd. The intensified anticipation amongst people caused many to be injured and unfortunately even reach death.
In previous concerts, Travis Scott has been recognized to endorse rage towards the crowd. It is not new for his fans to act with fierce and reckless energy when attending his concerts. The authorization given to fans by Travis is what induced this behavior and act. According to the source Datebook, it stated, "​​Years before the Astroworld tragedy, Travis Scott told the S.F. crowd, 'I better see bodies in the air,'  as well as 'Middle finger up to security right now!' Scott also lead the crowd in a chant, 'We want rage!' In that incident, he was arrested and charged with disorderly conduct. But it was only one of many documented cases where Scott provoked and agitated a crowd, sometimes with tragic results."
Since he encourages this typical behavior, his fans anticipate no self control whatsoever in his concerts.
Diego Rubio, 17, who attended Astroworld festival 2021 shares his outrageous experience.
"I felt a sense of eagerness, people were getting impatient waiting for him to come out, people were getting restless from standing and waiting for another 30 minutes till he came out and performed.  No space to move, nowhere to go, little breathing room, small areas to be able to slip through and get some fresh air, body on body commotion. The motion of when people surged towards the stage, felt like a wave, you kind of just had to go with the flow, not resisting because if you did you would get hurt or squished even more. The wave of people would go back and forth like the ocean's tide, someone even described it as a 'can of sardines' and if you think about it that is exactly how packed it was.  The noise while waiting for him to come out, were like trippy beats playing through the speakers, people having small talk every now and then, people saying 'get ready because it's going to get bad,' people talking about their experiences and how wild Travis Scott's concerts get. As he came out to perform, a surge of people pushed and shoved towards the stage and that is when it all broke loose.  People pushing, shoving, falling over left and right, people passing out, people trampling over others bodies, some trying to help others out while others would walk right over them. People jumping up and down enjoying the show having a great time not bothered by what was going on around them.  It was a body on body feeling, people soaked in sweat, beer, alcohol, and the eerie smell of weed at times. Water bottles being thrown into the air for no apparent reason, cans of alcohol being thrown up as well, shoes too. There really isn't a word to describe all of it to be honest, but pure chaos and disorder," he said.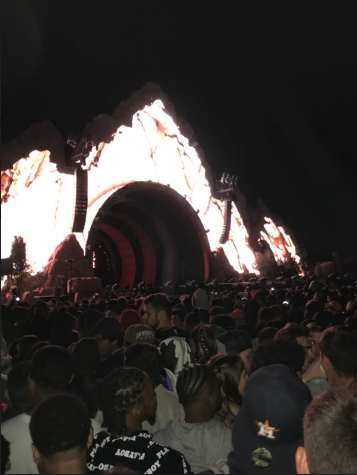 The built up sensation within the crowd was far past aggravating. People were suffocating from the overwhelming presence of others, while everyone was trapped in action and compacted into a single space with nowhere to go. There seemed to be no care for anyone in the crowd except for Travis. Everyone was extremely thrilled to rage and reach the front which caused injuries to commence. 
Rubio stated how he encountered people going unconscious in his surroundings.
"Yes, I did see someone passing out in my area. I actually had a young lady in my arms who was coming in and out of consciousness. As I was trying to help her, 'OPEN UP, OPEN UP SHE'S PASSED OUT, SHE NEEDS SOME AIR. LET HER BREATH OPEN UP!' No one listened and continued to push and shove their way to the front. People were falling sobbing because they had gotten injured, others did nothing to help them but ignored them and pushed ahead.  There was a time when a group of people fell down forming a dog pile and although there were some who tried helping them up, it was not enough, there was nothing you could do about it because the rest of the crowd would just trample over them as if they were not human," Rubio stated.
Although large concerts like these are known to experience big rowdy crowds, Astroworld turned into aggressive mobs of people who were not only being violent but also selfish within their surroundings. There were people jumping into crowds, and from high level areas. With limited space, anxiety rose amongst those who were having a hard time moving or even breathing. The loud music along with people shouting for help created panic for those wanting to stop the show. 
The Washington Post stated, "It's an experience you can't escape, You can't move, you can't determine your own destiny. The force is considerable. Once it gets going, it's difficult to stop." 
Show venues should be respected and artist Scott should not encourage his fans to go against security to prevent situations like this one from occurring. Others take a turn on this event and say it was "demonic" or evil in a way that he allowed for certain people to die in his own concert and provided no help to assure safety. The stage said, "Have you ever been lost?" and many people wondered about the situation that happened and the meaning behind it.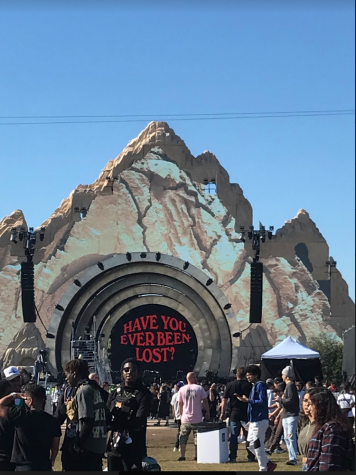 Godinez junior Matthew Olvera decided to share his thoughts on this tragic incident.
"The whole situation is very agitating; there are many ways to prevent these afflictions. I feel sympathy for the families of the lost ones, it's devastating to think of the young lives that were lost. Those who went to the concert expected a good time but rather ended up being an ominous experience," said Olvera. 
Astroworld was a completely different event from what was expected. Scott's apology was not enough for some supporters, and even though some do not blame him, there are many who hold him accountable for not stopping the show entirely. No concert should have to end in such a disaster and especially cause death. This event has brought trauma to many and deep grief to those families who unfortunately lost someone. The media and supporters will never forget this devastating occurrence.
View Comments (5)
About the Contributor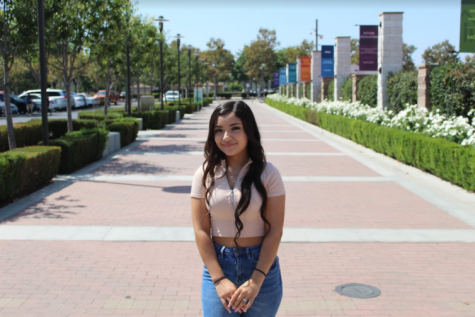 Kimberly Campista, Staff Writer



I'm taking three college classes, I have 1 brother and two sisters, and my favorite food is pasta.