The importance of arts in the educational system
Memory, concentration, decision-making, critical thinking, and communication skills are all taught with any program in the arts. However, according to KMPerform School For Arts & Performance, "More than 80% of schools nationwide have experienced cuts to their budgets" since 2008.
The arts include teachings of architecture, visual arts (drawing, photography), literature (drama, poetry), performing arts (dance, music, and theater), and much more.
"Listening to the radio, wearing fashion designs, or binge-watching Netflix, we are all touched and influenced by the arts all the time," said SAUSD Arts Coordinator Robyn MacNair.
These programs do not only help as a form of entertainment but also allow students to express themselves, as art itself is a form of expression for the imagination.
"I think that art is a way for us to connect to emotions and feelings and be able to express things in a way that we can't always do in our regular classes," said sophomore AVID teacher Amy Holte.
In 2000, 20% of schools offered dance and theater classes and in 2010 only 3% of schools granted funds for dance, and 4% offered theater. That is the deduction of 17% in only 10 years.
"Art programs are overlooked generally in favor of athletics or academics. And, you will never meet an art teacher who can't figure out a productive way to spend funds for their students," said English and drama teacher Casey Silverstein.
Most of today's history that we are being taught in school is art without realizing it.
"So much of history is art. When you think of all the centuries back, a lot of information they got, for instance from Egypt, was understanding the artwork that people made, the jewelry, the design, and the architecture," said former art teacher Cheryl Peat.
In the education system, the prioritized subjects that are being taught are all STEM; science, technology, engineering, and mathematics. And, with time, the arts have almost lost their status in society.
"I think creativity is still diminished in our society by the education system, but it is incredibly important to the industry and the 21st century, the way our world is headed," said Silverstein.
According to The Journalist's Resource, a survey from the Public Participation in the Arts of 2012, found that the participation in arts has been decreasing since 1992. In '92 the participation was 41% in comparison to 2008 with only 34.6%.
"I don't think students necessarily understand the importance of arts in their life. And, they're missing out on an opportunity to express themselves and engage in larger communities," said Silverstein.
Arts do not only enhance communication, auditory, and visual skills to students but also help them in the essential decision-making process of who and what they want to be.
Most of the time, students don't find their career passion in time because they were not exposed to the different paths. And other times students may already know what they want to be but are not offered classes within that subject.
"We live in the U.S. Creative Economy Capital, and we need to provide students opportunities to have creative jobs in both creative and non-creative industries. The arts impact EVERYONE," said MacNair.
School clubs for the most part take place during after school hours. But, because not everyone has the time to stay after school to take part in their favorite activities, they can not necessarily take advantage of these opportunities.
"There should be more classes that provide art materials during school hours. Part of the reason why students don't indulge in these classes is because they are not aligned with their schedule as most students live double lives: the academic and social life," said sophomore Daisy Barragan.
Although the arts are not a school's number one teaching priority, every student has the right to an arts education.
"Every student has the right to an arts education – it's the law and it's in the Education Code for the state of California. And, access to an arts education is a social justice issue," said MacNair.
View Comments (2)
About the Contributor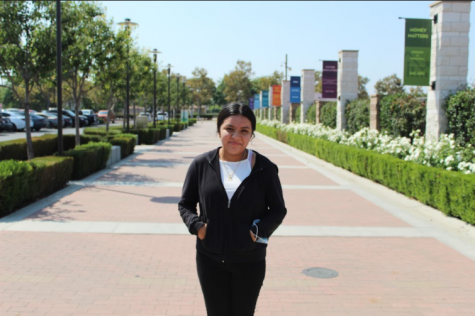 Guadalupe Vargas-Gomez, Staff Writer
I love listening to different genres of music, my favorite animal is the Lion, and I like drawing.