Wizard pathways: Seniors' plans after high school
As our seniors wrap up their final year of high school, they face the multiple paths they can take.
Whether it be pursuing an education at a university or entering the workforce, our Wizards are all putting one foot in front of the other and achieving greatness.
Senior Gabriel Reyes is one of these seniors who has faced the tough decision in facing his future, having chosen to pursue college at SAC in mechanical engineering.
When asked if college is the right choice for him, he stated that, "I believe college is the right path for me, there are many more pathways for my work with a degree. I think I will succeed if I stick to my work."
Though just going to college isn't the only concern for our seniors, the financial aspect of it also presents a challenge. Reyes shares his perspective on his financial situation.
"In terms of paying for tuition, I feel stress free because FAFSA covers most of the cost. However, a lot of the schools I applied to are a bit far so I would have to live there. That's the stressful part, the cost for living is a lot which is more than I could afford."
Senior Miguel Cruz looks forward to going to college, having been accepted to and committing to going to UC Merced.
Cruz says that his time here at Middle College really benefited him.
"I was able to advance on all my courses, a lot of which I don't have to worry about taking anymore," he said.
Although college is an encouraged path here at Middle College, it's not for everyone. Darren Leang is a senior who plans on going to the workforce after high school.
"During the summer I'll be working full time on something basic like in a restaurant, retail, or something else. Though my final step includes taking classes here at SAC to learn more about engineering and welding to pursue a trade in that."
Even though Leang doesn't plan on pursuing college, he doesn't feel as if his time here in Middle College was a waste stating that "Middle College has taught me a lot but in a different way. It taught me not academically but it taught me a lot about myself through showing me my problems and how to solve those problems."
Though the financial cost of college seems rough there's an equally daunting change that some of our seniors will be facing. That change is the aspect of moving out to be near their college which serves as an extra challenge on top of the already stressful situation.
One of our seniors facing this change is Ryan Garcia. Garcia is a senior who got accepted into CSULA. Although it's not an impossible drive, he believes it would be easier for him to be closer to his school. He shares his excitement and worries about this situation.
"I'm moving out to be closer to my college. I think that the biggest benefits of dorming would be getting some good connections with dorm mates, it's a good chance to get to know people and get a feel for the environment as well as just being close to the school. At the same time I think that sharing space with a stranger is a bit nerve-racking. Dorm rooms are also quite pricey."
Here at The Spellbinder, we also have some amazing scholars pursuing a path in university. Senior Maria Alegria shares her reason for taking this path.
"I think it is the right path for me, I'll be able to learn more if I go to university and it'll benefit me more than if I just head straight to work. It's also been something that's been reinforced by my parents."
Going into certain careers makes more sense with a degree, whether it be requiring it to start or to progress. Alegria recognizes this fact.
"For me, I think that going to university would be best because you don't really want a surgeon who's never had an education," says Senior Carolyn Tran who plans on becoming a dermatologist.
View Comments (6)
About the Contributor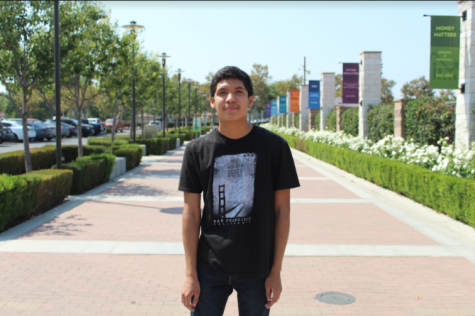 Daniel Salazar, Staff Writer



I play piano, I've got two german shepherds, I know some Indonesian.