Spring Fashion Trends: A New Bloom
If you have been waiting to update your closet, you're in luck. A new season calls for a bloom of new, fresher trends that will help brighten up your wardrobe. Ranging from the color lime green to platform shoes, the spring 2022 fashion trends are here to welcome the new season.
Turning Green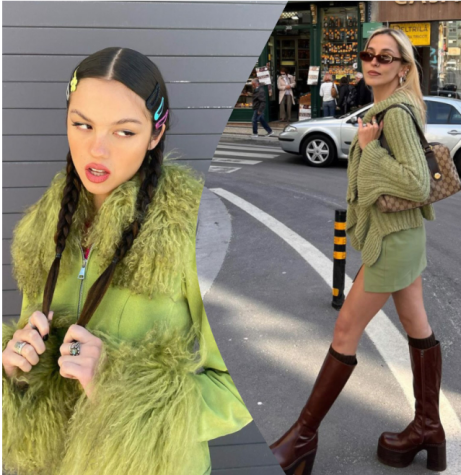 Trees are turning green, but so are clothes for this spring season. From lime green statement pants, shoes, shirts, and handbags, you'll be able to spot this vibrant color everywhere!
Shop the trend:
Gingham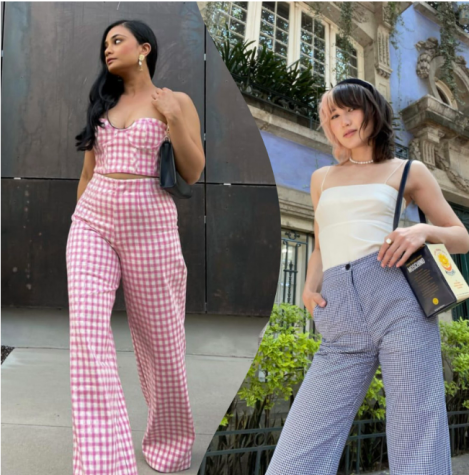 Gingham patterns are the perfect match for picnics. Not to mention, if you are looking to add something new to your everyday attire, patterns are an ideal choice! 
Shop the Trend:  
Cargo Pants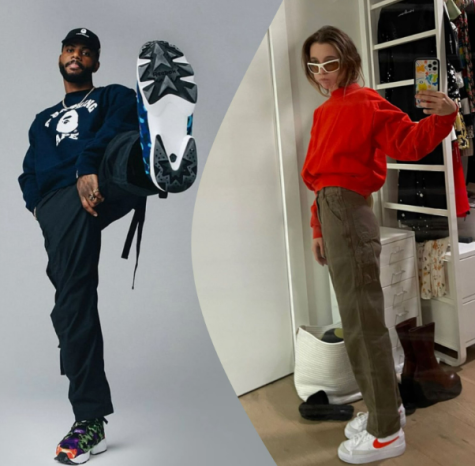 Tired of never having enough room in your pockets? Worry no more, cargo pants are here to resolve this problem with style! 
"My favorite ongoing spring trend is cargo pants! They are very stylish, comfy, and useful. They allow for plenty of storage of personal items while maintaining a good flow on your legs," said MCHS senior, Armando Echeverria.
Shop the trend:
Y2K
The 2000s are back! This trend blends modern pop culture with a retro-futuristic twist. The Y2K trend is all about funky patterns, baby tees, flared jeans, and jean jackets! 
Shop the trend: 
Cut-Outs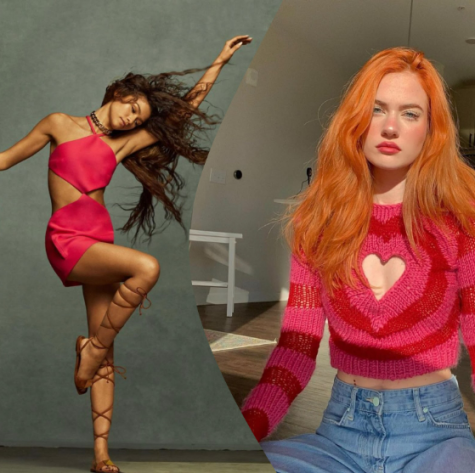 This season cut-outs are in style! With a variety of unique cuts, this trend will be perfect for warmer, sunny days when you need fresh air. 
Shop the trend:
Platform Shoes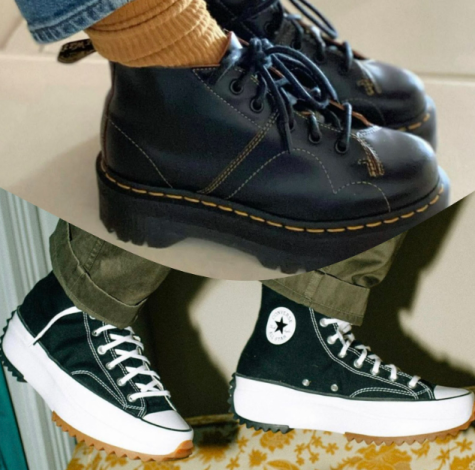 Platform shoes are trending now more than ever. Not only do they add extra inches to your height, but they add a bit of coolness to your everyday wear!
If you're a fan of casual wear, there are platform sneakers and sandals. However, if you prefer a grunge look, there are various platform boots. Platform shoes can be matched with any style, making this a versatile and timeless trend. 
Shop the trend:
Spring Fashion Tips
Looking at the weather is the most influential factor to consider when forming outfits. It helps determine whether or not to wear something light or layered. 
"A few of my spring fashion tips would be to check the weather. I do this to help structure my outfits based on whether it's cold, hot, windy, cloudy, or sunny," said MCHS sophomore Marybeth Ruiz. 
As for looking for spring essentials, there are various options you can explore.
"I either view Amazon for specific items at affordable prices, view H&M, utilize hand-me-downs, or even view garments that I may be able to style from stores like Ross or Marshalls," said Echeverria. 
Most importantly, although it's fun to be on-trend, what matters is to wear whatever makes you happy, whether it's a trend or not!
"Don't be afraid to throw on a hoodie and jeans on those days where you just want to be comfortable. Also don't feel like you have to build outfits that tie into current trends of any season, wear whatever you feel comfortable in," said Ruiz. 
"Wear whatever you feel comfortable in! Never allow others' opinions to influence your personal style! Remain authentic, having an inspiration is wonderful, and making it into your creation is even more delightful," Echeverria said.
About the Contributor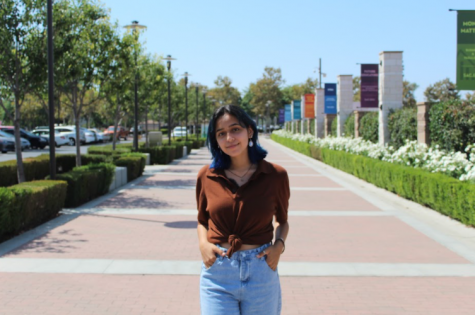 Yarethsi Leal, Staff Writer



I currently have 7 ear piercings, I'm an only child, and I have a rock collection.