Big Brothers Big Sisters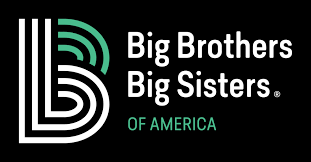 I'm sure you´ve heard of Big Brother Big Sisters, an organization that pairs younger kids with mentors to help them. The students who volunteer to be mentors are called bigs and the kids they mentor are called littles. The big's job is to help support the little anyway they can just by helping with their studies or listening to the struggles they are going through. They both learn and grow alongside each other. In this article I will tell you about the brief history of the organization, its greatest achievements, the impact it has brought and many other facts. I hope you learn a thing or two and get inspired to get involved. 
Big Brothers Big Sisters is an organization that offers one-to-one mentoring for kids who need it to help change their lives for the better. The way this works is that once children sign up they are assigned a big brother or big sister who will act as their mentor and help them grow. Big Brothers Big Sisters is an organization that people can volunteer to be part of. 
History
Originally, Big Brothers Big Sisters were two different organizations called Big Brothers Association and Big Sisters International before deciding to merge in 1977 forming Big Brothers Big Sisters of America. It then went international when Big Brothers Big Sisters International was founded in 1998. In 2004 it celebrated its 100-year anniversary since being founded. This is just the most basic information you need to know. There is a lot more that happened in its 100-year history but that will be too long to explain, so you can check it out on the Big Brothers Big Sisters website.
Impact 
Big Brother Big Sisters has made a very good impact on younger kids letting them have an outlet to better help them grow. It has helped many communities and kids by giving them help and advice from people who might understand them in a way others can't and making sure kids stay safe and aware of bad habits. They have given space for kids to get the help they need and the attention they seek from people who care about their well-being. They also help kids who are dealing with tough problems be it physically or mentally. 
"Some of them don't have the actual help in their households or are scared to go to their teachers, so I think us being there for them has had a positive impact on them, said a Big Brothers Big Sister club member.
Achievements
The organization held its first national conference in 1912. It had its first motion picture in 1923 by Paramount Pictures. It was chartered by Congress in 1958. It got a commemorative stamp from the Postmaster General. President and Mrs. Franklin D. Roosevelt became patrons of the Big Brothers and Big Sisters Federation as well as gained support from many other influential figures throughout the year and continued to gather support. It has celebrated its 100-year anniversary and is still going strong for future generations. 
Future plans 
Big Brothers Big Sisters plans to add diversity to its council to help make improvements to get more kids from different ethnicities to join so they can help more kids for the better. It is also teaming up with other organizations to get more kids involved. They plan to continue to expand to help as many children as they can and get back on track to what they were doing before the pandemic hit.
Big Brothers Big Sisters Club at MCHS
The Big Brothers Big Sisters meets bi-weekly on Wednesdays. You apply to the program and get assigned to a kid that you act like a mentor to. You get assigned to a kid from one of the two elementary schools they are partnered with. You have to get interviewed first to see if you're qualified to be a mentor. I advise people to join if they want to have a positive impact on the community.
"I know from the feedback I hear from our students who say that their littles are always looking forward to seeing them; it's a really cool relationship," said Mr.You, the club advisor.
Get involved
I believe that more kids should try to get involved if they have an interest in a career that includes younger kids or mentoring others. Even if you aren't interested in a career that involves that, I believe it is a good way to help kids who need it and a good way to help the community. At least give it a try and see if you are a good fit for it; you can't say you would be bad at it without even trying. Consider checking out the Big Brothers Big Sisters organization and help our community grow by benefitting future generations.
View Comments (5)
About the Contributor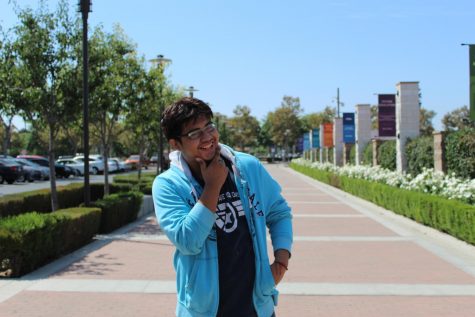 Cesar Flores, Staff Writer



I have 2 brothers and 1 sister, I used to collect piggy banks, and I am just beginning to play games.