Students turn to other high school events to get a new and different experience
Students from Middle College High School don't get the same high school experience as other students from other high schools around us. To gain a little insight into what it feels like to have a normal high school experience, students turn to other high schools' events such as their football games, dances, and other activities.
Many of our MCHS students know other students from other high schools because of relationships and friendships they formed with them since elementary school or middle school. Having close friends who go to other schools is a big reason why MCHS students attend other high schools' events.
Senior Christopher Armenta said, "I do have a close relationship with people from other schools; I met most of my friends in middle school and we have been friends since. I also participate in other school events to get a feel for what a normal high school experience would be like. I also go to other events because most of my friends are at other schools, so I go to hang out with them."
Senior Alejandro Prado said, "Personally, I would say that I have a close relationship with people at other schools. I met many in middle school, but some are also family."
In "9 Reasons for Getting Involved" by Iowa Student Loan, the author talked about a few reasons why students should be getting involved in school whether it be extracurricular activities, athletics, or work activities. They said that participating or getting involved in school can relieve academic pressure. It says, "As the school workload increases, it may seem counterintuitive to spend more time on other activities, but the outlet is often a needed break from homework and studying."
Getting involved in activities can allow them to not only get their minds off academics but also as an opportunity to meet new people. Since other high schools obviously have way more students than our school, we wonder if that may be a reason why many of us like participating in those events.
Armenta said, "I feel that the size of the other schools does play a part in why the events are better because there are a lot of people attending and are a part of the event."
Prado attended and enjoyed his time at Segerstrom High School's Homecoming of 2022.
"Well, it was a really fun dance, but any dance could be 'better' if the people make it fun. A lot of the fun comes from the people rather than the venue, theme, or any of that," he said.
Students have many opportunities to visit other high schools and their events, and many do agree that going to at least one event lets you see or have a taste of what a normal high school experience would look like.
Senior Emma Solis said, "I do believe that attending other school's events gives me a little taste of the high school experience because of the football games and the big dances, but I still wouldn't change going to another school for the normal 'high school experience.'"
Middle College is very similar to any other high school. The only difference is that our school focuses more on academics rather than sports, or events. We have many great opportunities that many high school students don't have which is why we take advantage of college courses we may take or if we will be getting our Associates Degree, but it takes away from activities we could do.
"I do feel like since MCHS focuses more on academics, it takes away from the normal high school experience because we're a small school and the sports we do have, they're like the sports we had in middle school," Solis said.
Despite not having many social activities, Middle College offers a variety of extracurriculars and clubs students can join depending on their interests. These clubs include Ladies First, Sports Club, National Honor Society, Eco Club, Gay Straight Alliance (GSA), and many more!
Middle College High School has many programs and extracurricular activities to offer to its students although it does not offer sports or certain events that other high schools have. The students at MCHS just have to take advantage of every opportunity presented to them, even if it means going to other school events.
About the Contributor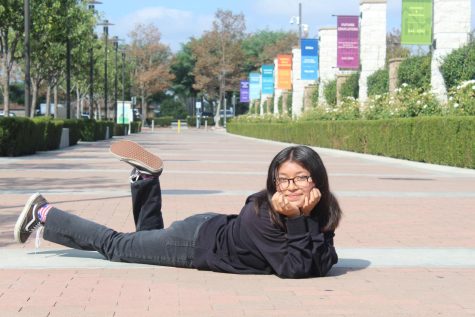 Joselin Corrales, Staff Writer



My favorite color is green, I LOVE snakes and iced coffee.