Do high school libraries matter anymore?
There are approximately 2.6 million libraries around the world. In California, there are 1,130 public libraries. 84% of California public schools have libraries but only 9% have librarians. When the money that is being used to fund schools is being limited, the first thing to go is the libraries, since many people don't attend or participate in any library services.
Libraries are considered community hubs. Libraries are a place where children, families, and individuals go for support and learn about all kinds of helpful resources. That doesn't mean anyone can just attend the library. Libraries do have specific guidelines to keep it safe and calm. Some libraries require that each individual bring their library ID to participate in activities or to attend the library, but school libraries are open to their students.
The Santa Ana Public Library and the Santa Ana Unified School District (SAUSD) created a program in which the Santa Ana Public Library allows all SAUSD students to use their student IDs as their library cards. In this program, students can check out books, use all of the electronic resources, get hotspots, etc.
Libraries can have an impact on almost everyone, especially students. Libraries aren't always quiet environments, but most have a designated area for activities, tutoring, and meetings. So, it won't be quiet all the time. 
Teacher Librarian at Godinez Fundamental High School Ruth Ellis said, "Learning is often messy and noisy!"
Libraries have resources for a better understanding of a class, or assignment. A school library also helps bring focus into what you're working on and minimizes distractions. Libraries are great places to study or meet in study groups. Although libraries are a good environment to study, many students don't attend libraries. 
An anonymous student said, "I haven't been inside a library since fifth grade." 
Students don't attend libraries as much since it's less efficient than visiting an online website or they find studying somewhere else is more efficient and doesn't take time from their schedule. Some other reasons are lack of interest or knowledge about library services.
There are libraries that provide different resources, and information, and offer help.
"We provide books for check out, formal and informal seating for studying, gathering conference rooms for small groups, individual use, a workshop filled with tools and supplies for school projects and crafts, and other personal exploration," said Ellis.
Libraries can support you with free resources to help figure out a misunderstanding or to find out information about a certain topic. Libraries don't just include hard textbooks or copies; they also have online sources.  If you find online is a better way for you to study, libraries can support you with free access to online resources for you to look over and browse.
Nowadays, you can find anything online and not have a problem, but there are still people who prefer to attend a library.
An anonymous Segerstrom High School student said, "There are benefits that come with a library, like a quiet environment, stopping distractions, and staying focused. Libraries themselves offer help and share reliable sources."
As for now, libraries are continuing to be closed due to funding.  Many have created their own ways to keep their libraries open. Libraries have created their own space to help people come together, have a better understanding, and be useful to their community. 
About the Contributor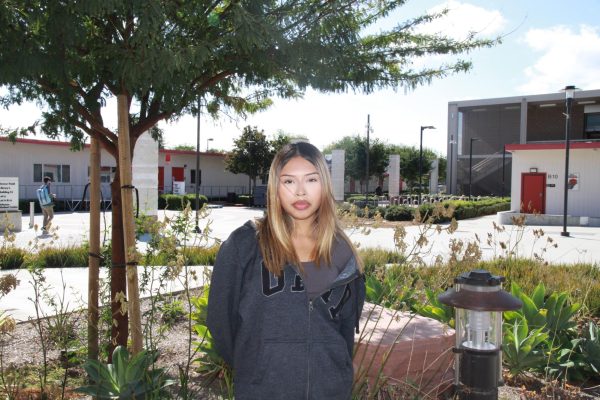 Nataly Morales, Feature Editor
I love love love music. I enjoy going to the beach and watching movies.