Street vendor attacks
When a street vendor hits the streets for their daily routine of selling their mangos, raspados, and elotes, they arrive at a local neighborhood. The sounds of bells start ringing, the smell of the sweet mouth-watering snacks fills the air, and that's your sign to come get your treat. You come out and witness two hooded men destroy the stand, throwing anything they see. The street vendor tries to fight back, but he is no match for the two men. A neighbor hears the commotion and threatens to call the police, causing the two men to flee from the scene.
The attacks are mostly targeted towards the Latino community. Most street vendors are undocumented and are unaware of their rights under the First Amendment. The attackers target populations that are vulnerable. Some victims of these attacks are afraid to speak due to their immigration status. When word spread of what was happening, Santa Ana council members David Penaloza, Jessie Lopez, Johnathan Ryan Hernandez, Nelida Mendoza, and Mayor Vicente Sarmiento were supportive of the street vendors.
Council member Hernandez said, "Many street vendors think the First Amendment rights don't apply to them because of their status."
The Santa Ana community is home to many street vendors. Due to the recent attacks, many street vendors have started to second guess the city they call home.
Street vendor Jesus Morra said, "I feel sad because they are only people trying to get ahead and make a living."
Hernandez said, "There has been a decrease in street vendors since the attacks started, especially around the neighboring comunities."
Morra has been working for five years as a street vendor.
 "I've been trying to get by, although it's been challenging. What's hard is finding customers, especially at a time when we are in a pandemic," he said.
Morra was lucky enough not to be an unfortunate victim of these attacks, but Jimena Alverez wasn't.
"One minute I'm fixing my things to go home, next thing I know my stand gets knocked over by three masked men, all I could do was stand by while my stand was being destroyed. I didn't do anything because I was afraid of what could happen to me," she said.
These attacks have brought a huge shock to the Santa Ana community and its residents.
Hernandez said, "These attacks are considered as hate crimes especially since the majority of street vendors are considered Latino."
Elisa Ochoa, a senior resident who has been living in Santa Ana for over 30 years, claims that she has never heard or witnessed attacks such as these on street vendors.
Ochoa said, "I've never witnessed such behavior and violence in all my time here. It's truly sad how people could do these things to people that have an honest job, not committing any harm to anyone."
Some people have started to blame these attacks on social media platforms such as TikTok.
Ochoa said, "These new trends on TikTok have a massive impact on the younger generation, encouraging them to commit acts such as vandalism and assault."
About the Contributors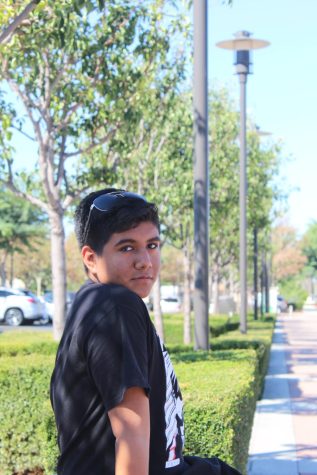 Andy Morales, Staff Writer



I be binge watching Netflix, I am the youngest in my family, and I be drinking Starbucks daily.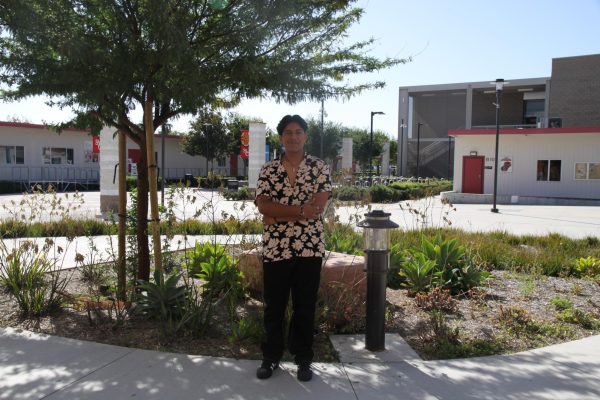 Andres Morales, Staff Writer
I enjoy partying, binging movies or tv series, and I never settle for last.